A slalom is a driving exercise where you pilot a car in between cones as fast as you can. It seems easy enough swinging the car left and right but to do it at speed requires judgement so you don't hit the cones and also managing the speed so you don't slide out.
Recently, a 16-year old driver, Chloe Chambers, set a new world record for driving through a slalom with a time of 47.45 seconds. The time, officially recognised by the Guinness World Records organisation as the Fastest Vehicle Slalom, beat a previous record of 48.114 seconds set in China with a Chevrolet Camaro in 2018.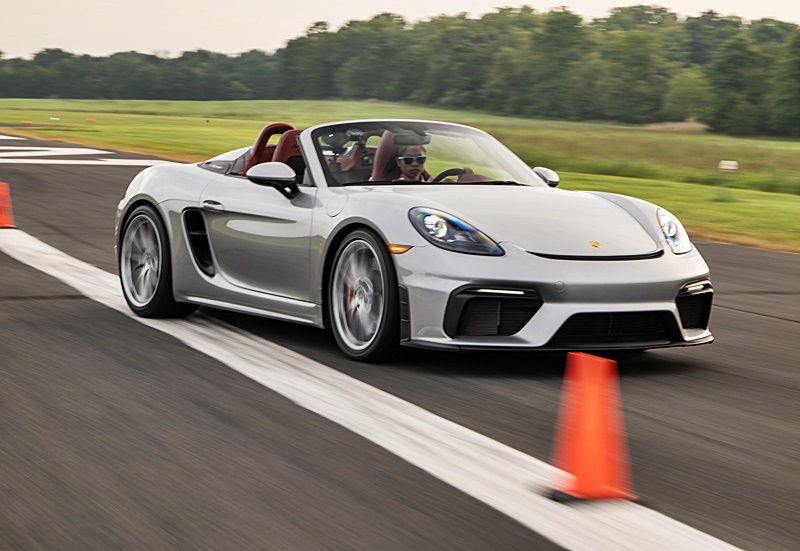 Chloe, who has been driving since she was 11 and races go-karts, set the record in a standard Porsche 718 Spyder with a manual gearbox and standard tyres. It's not surprising that she was able to do so well as karters do require sharp skills and quick reflexes.