Porsche had a smash hit with the 2019 718 Cayman GT4. 414 HP from a 4.0-liter boxer 6, a decently affordable price, and a top speed that comes close to its bigger 911 brothers.
Now, however, EVO Magazine has spotted an even more hardcore version of the GT4 coming, the much-rumored GT4 RS.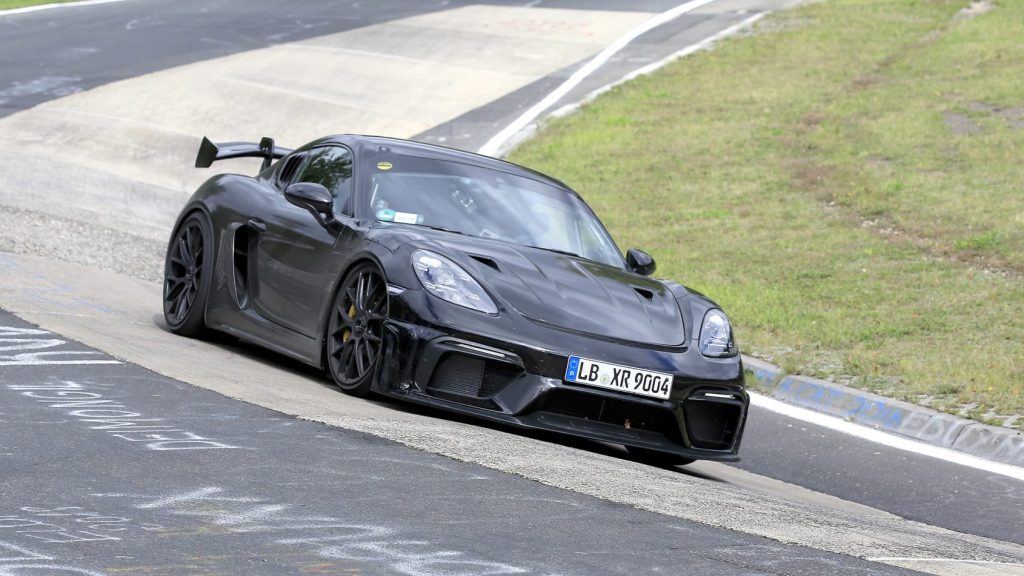 The biggest difference between the current GT4 and the upcoming GT4 RS, if it is carried over, is the removal of the low wing in favor of a much higher, more GT3 RS-like wing.
Another major spot with the new spy pictures are the first-ever center-lock wheels on a Cayman.