McLaren Artura
Every drop of McLaren's technical expertise and experience has been channeled into making the all-new Artura extraordinary to drive and wonderfully enjoyable to own. Ever since the 12C revolutionized the supercar segment a decade ago, McLaren Automotive has continued to push the boundaries of supercar innovation. The McLaren P1

brought McLaren hybridization to the hypercar sector as long ago as 2012. The Speedtail introduced astonishing new levels of hybrid performance, its 403km/h (250mph) maximum speed making it the fastest-ever McLaren.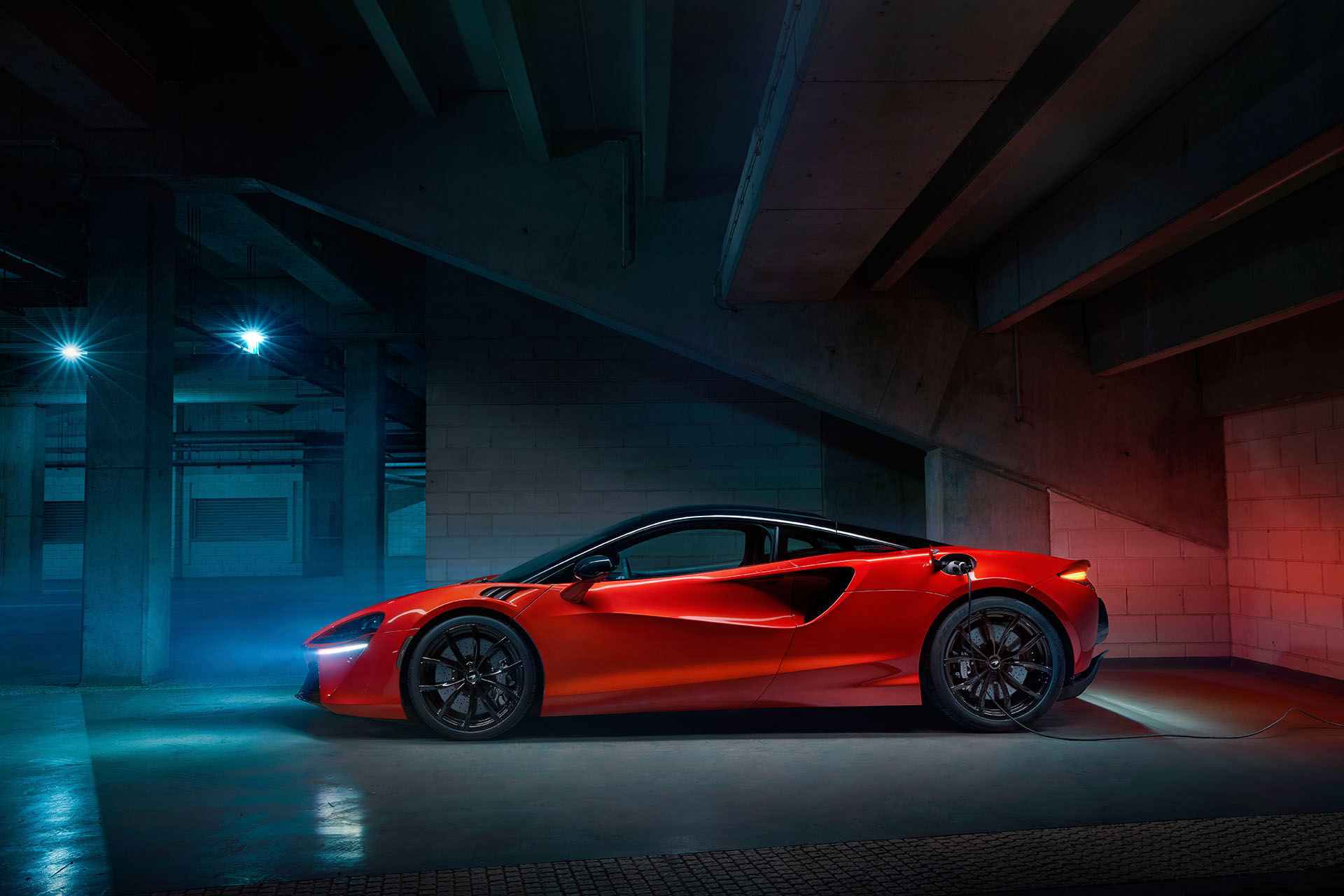 The brief for the Artura was even more challenging: to create a series-production High-Performance Hybrid supercar that excels on every level, with performance, engagement, and efficiency sharing equal top-billing. The engineering and design team approached the challenge holistically – no single part of the process was undertaken in isolation – with ambitious targets set in every area: weight; performance; driver engagement; efficiency; agility; refinement; quality and usability.
Every target was met – and in most cases, surpassed – heralding the arrival of the Artura as a next-generation McLaren High-Performance Hybrid that introduces a new supercar era.
The way we design cars at McLaren is different. We use a holistic approach comprising both technical design and studio design, areas that in the automotive industry are often separated and sometimes even compete; McLaren sees these pillars as integrally linked and working towards common goals. – Dan Parry-Williams, Director of Engineering Design, McLaren Automotive
Super-lightweight engineering
McLaren Carbon Lightweight Architecture (MCLA)
The Artura is the first McLaren to use MCLA,