Looking Back at the 2004 Chevy Nomad Concept Car
In the early 2000's, many American car manufacturers began introducing re-imagined, retro-looking concept automobiles that were a literal "throwback" to the vehicles of the 1950s and 1960s.  Many of these cars served as the manufacturer's featured centerpiece at their respective displays on the International Auto Show circuit.  Some of these cars – such as the Chevy Camaro, the Chrysler PT Cruiser, and the Dodge Challenger –  would find such favor at these shows that they'd move past the concept phase and actually see the proverbial "light at the end of the production tunnel."  Unfortunately, a great many more of these automotive masterpieces served a singular purpose.  Namely, attract consumers to the shows so that they could see the future wares that automobile manufacturers planned to introduce for the coming model year.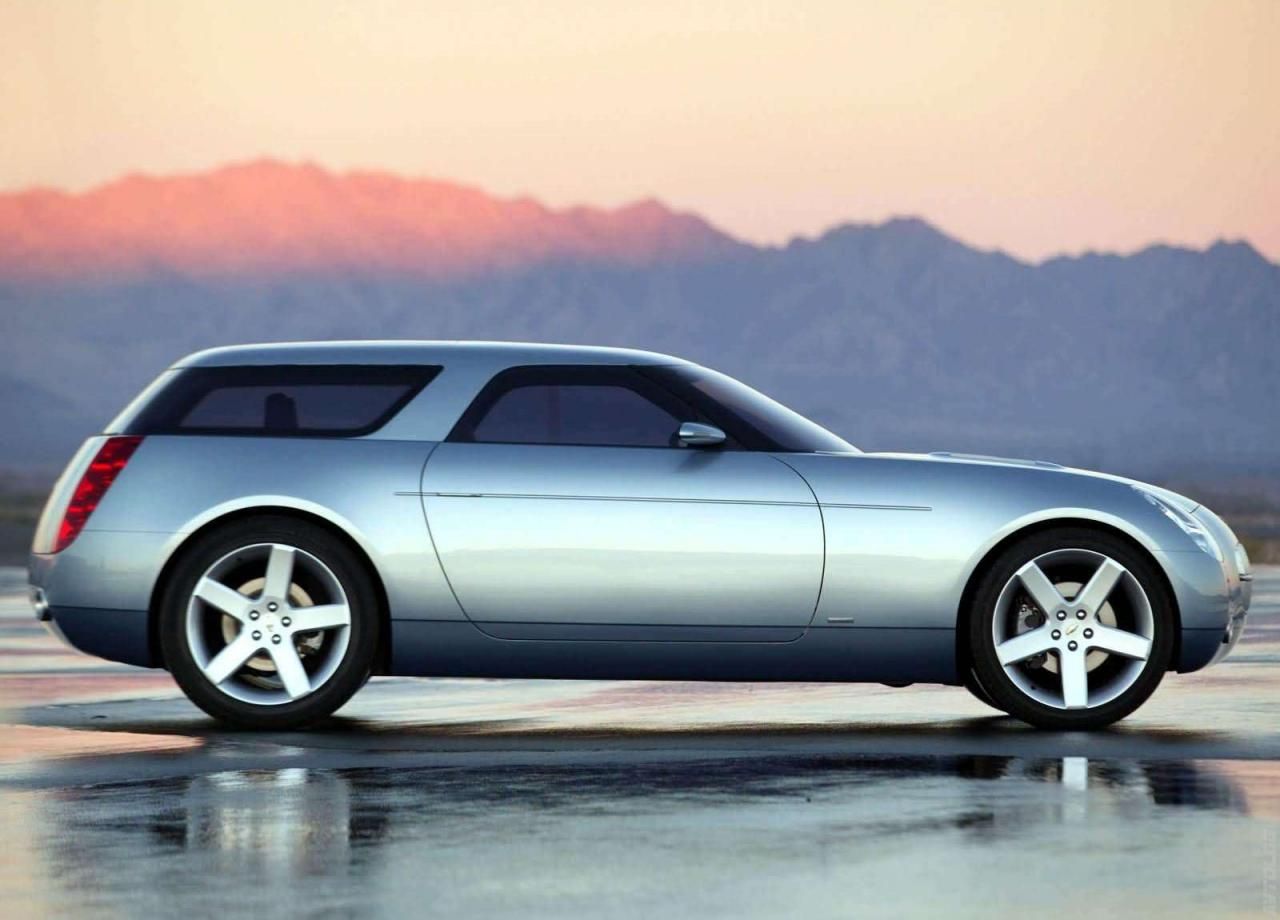 The 2004 Chevy Nomad Concept car.
In 2004, Chevrolet introduced the world to a re-imagined Chevy Nomad.  The Nomad was first introduced at the 2004 North American International Auto Show in Detroit.  This concept vehicle, while inspired by the Chevy Nomad of the 1950s, was more closely related to General Motors new Kappa rear-wheel-drive platform and served as the precursor to both the Pontiac Solstice and the Saturn Curve concept cars.  The designers of the 2004 Chevrolet Nomad wanted to deliver a contemporary version of the classic 1954 Chevy Nomad Concept car, which in turn had been inspired by the 1953 Corvette.
The car featured round headlights gently curving front fenders,