We all know the future is electric, we've been seeing a lot of all-electric cars being unveiled and introduced, but some of the most impressive ones are surely the various concepts being shown by several automakers, and while Audi has already some e-tron models available for sale, they still unveil concepts for the future, and one of them is their latest Audi A6 Avant e-tron concept, after the regular A6 e-tron was shown in 2021, we now can admire an even wilder Avant, or estate version, and to be honest, I love it, but then again, I also love the Audi RS6 Avant.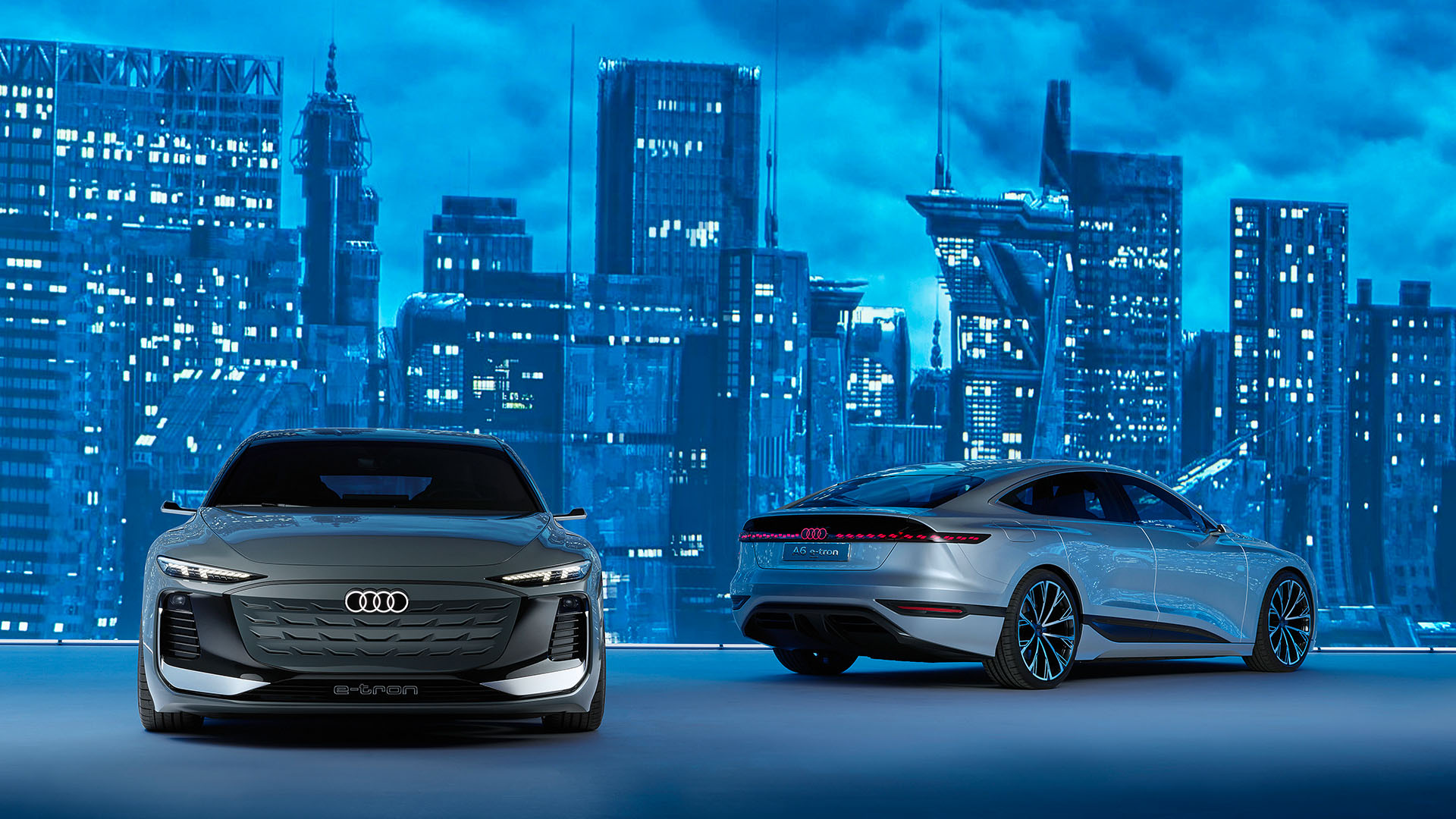 Both the Audi A6 e-tron and this new Audi A6 Avant e-tron concept are built on the forward-looking PPE platform, and while this new Avant concept looks very futuristic, it is in fact a preview of future Audi production models with multiple clues on the dynamic and elegant looks we can expect from their luxury class with full electric powerplants.
"With the Audi A6 Avant e-tron concept, we are offering a completely tangible look at future production models on our new PPE technology platform," says Audi Board Member for Technical Development Oliver Hoffmann. "We're not just electrifying the Avant's successful 45-year history. What we want most of all is to use technical skills to add an exclamation point. In particular, this includes powerful 800-volt technology, 270 kW of charging capacity, and a WLTP range of up to 700 kilometers (435 miles)."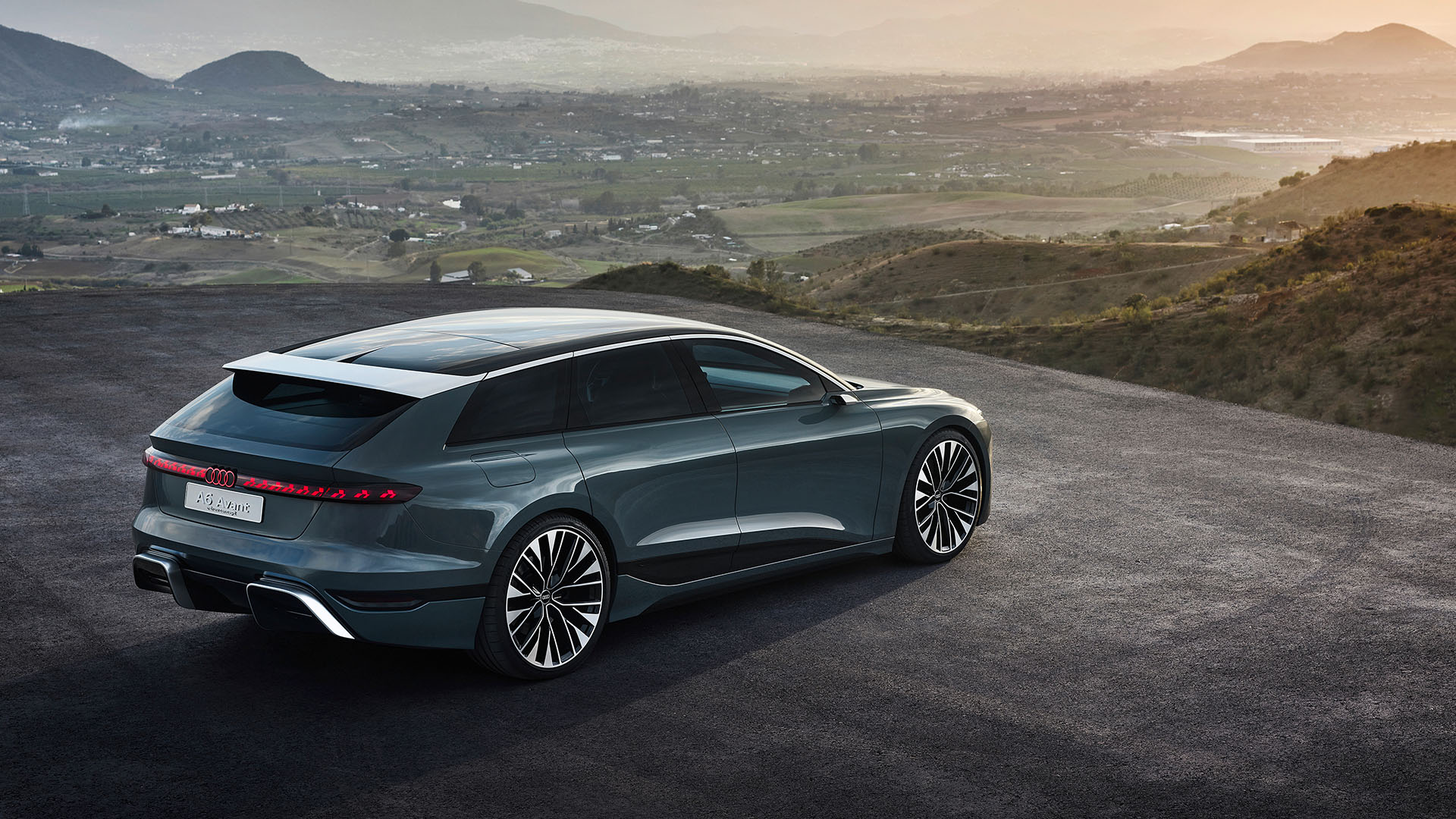 Audi has been offering an 'Avant' ever since 1977 as a more dynamic version of the classic family estate car able to haul the entire family on a road trip with their luggage, and with the S and RS models on both the A4 and A6 Avant models, you could be a rather fast-paced dad on the highway, and that will not change once we go electric it seems, the figures for this Audi A6 Avant e-tron concept in terms of acceleration are impressive, from 0 to 62 mph (100 km/h) will take less than four seconds, and we're talking about a 4,960mm (16.3 ft.) long car that can seat 5 people in comfort.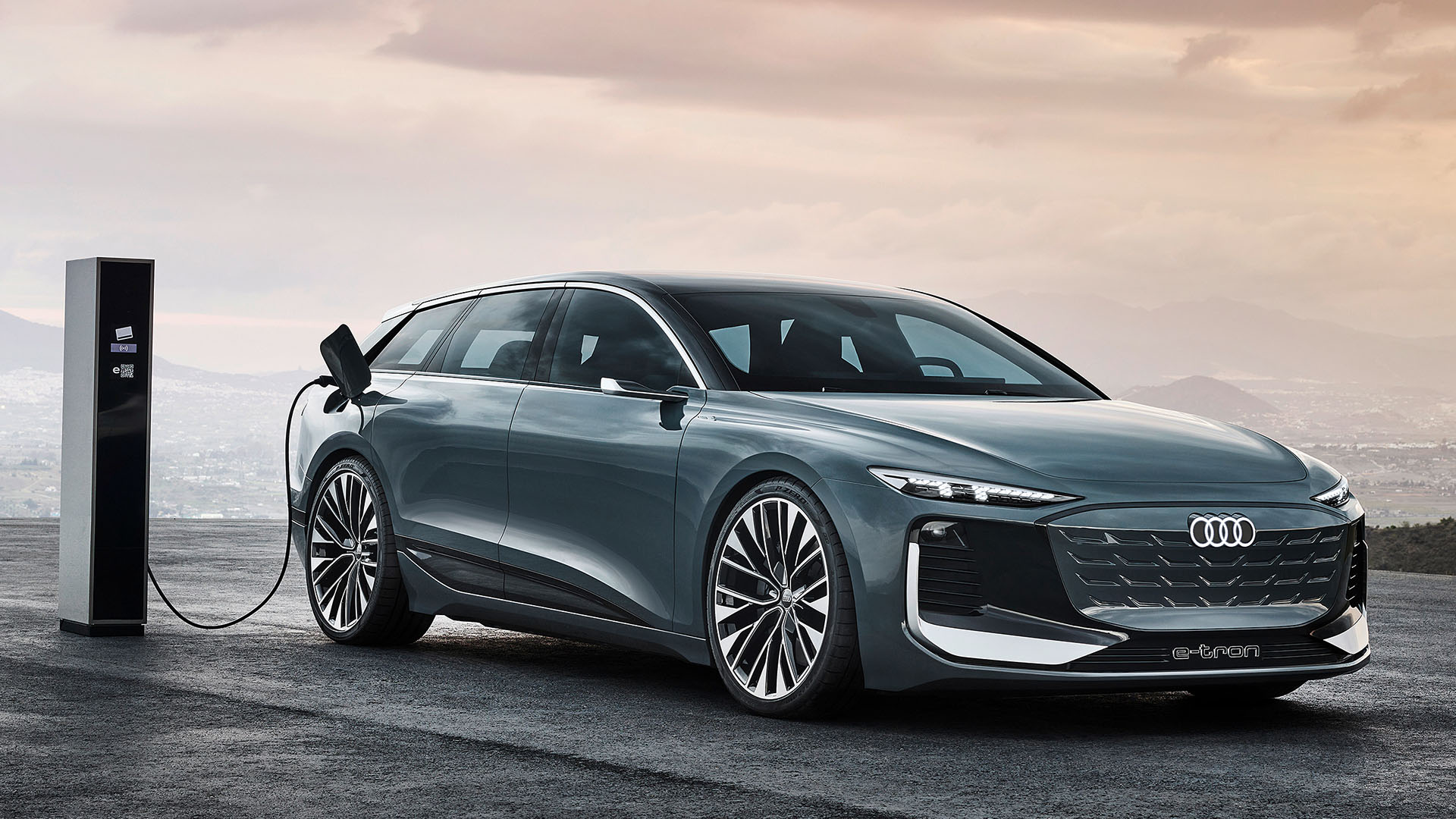 The key element of the future PPE fleet is a battery module between the axles that holds around 100kWh of energy in the Avant version of the A6 e-tron concept. Using the entire vehicle base makes it possible to achieve a relatively flat layout for the battery. This means that it will be possible to use this single platform both for vehicles with high ground clearance and vehicles with a decidedly dynamic, flat architecture – such as the Audi A6 Avant* – without any changes to the basic architecture, with its 800-volt system and a charging capacity of up to 270 kW, it can take in enough energy in just 10 minutes at a fast-charging station to drive about 300 kilometers (186 miles).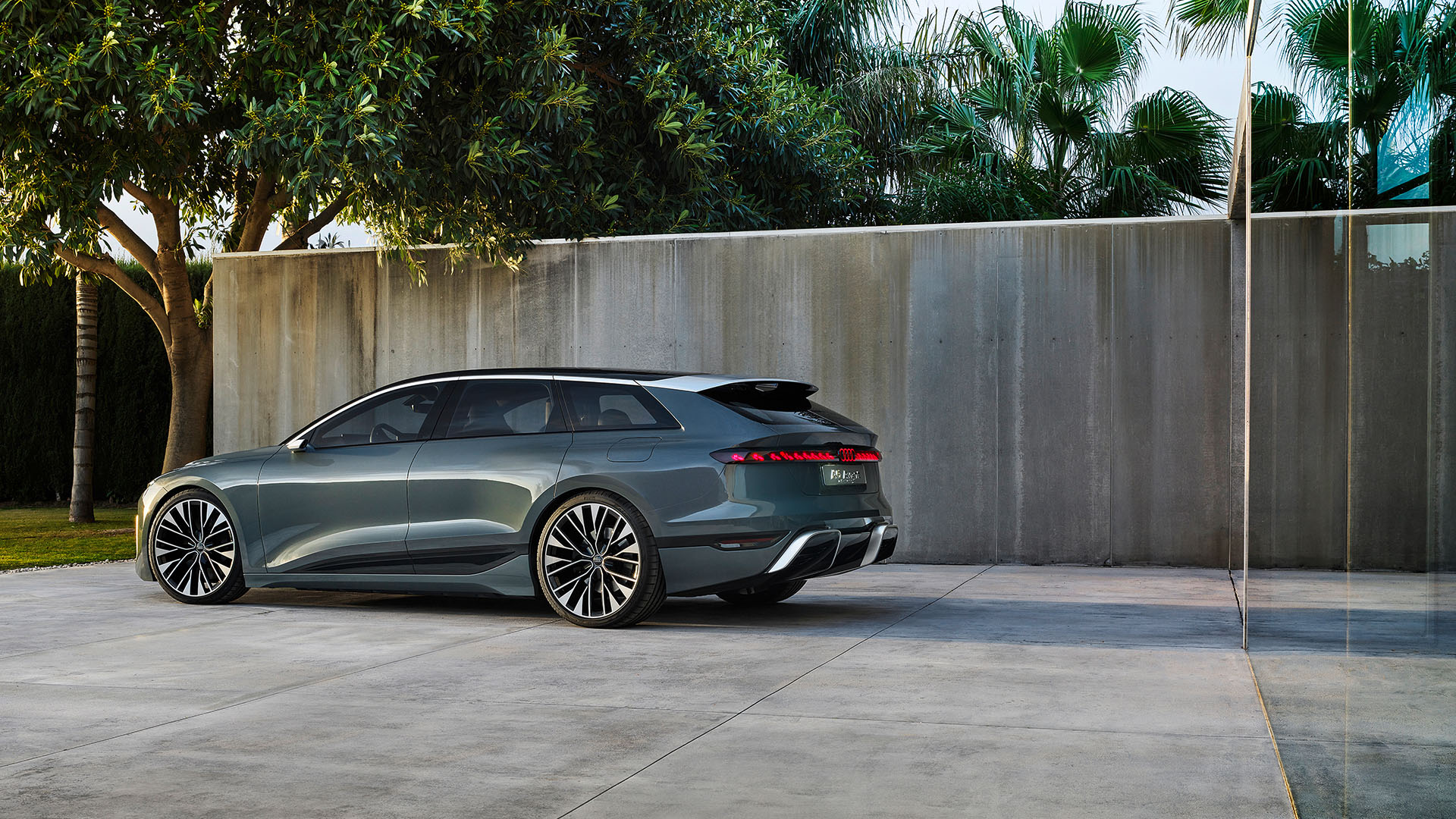 This Audi A6 Avant e-tron concept comes with two electric motors, one for the front wheels and a second one for the rear wheel, so we're back to a Quattro drivetrain, even on their electric cars, overall power output is listed at 350 kW, which converts to 469 PS and 800 Nm of torque, as expected, this concept rolls on massive 22-inch lightweight wheels that completely fill the wheel arches, most likely the eventual production version will come with smaller wheels, over here in Europe for instance, this model is a higher-end company car on a lease, and with leasing the larger tires seriously raise the monthly fee.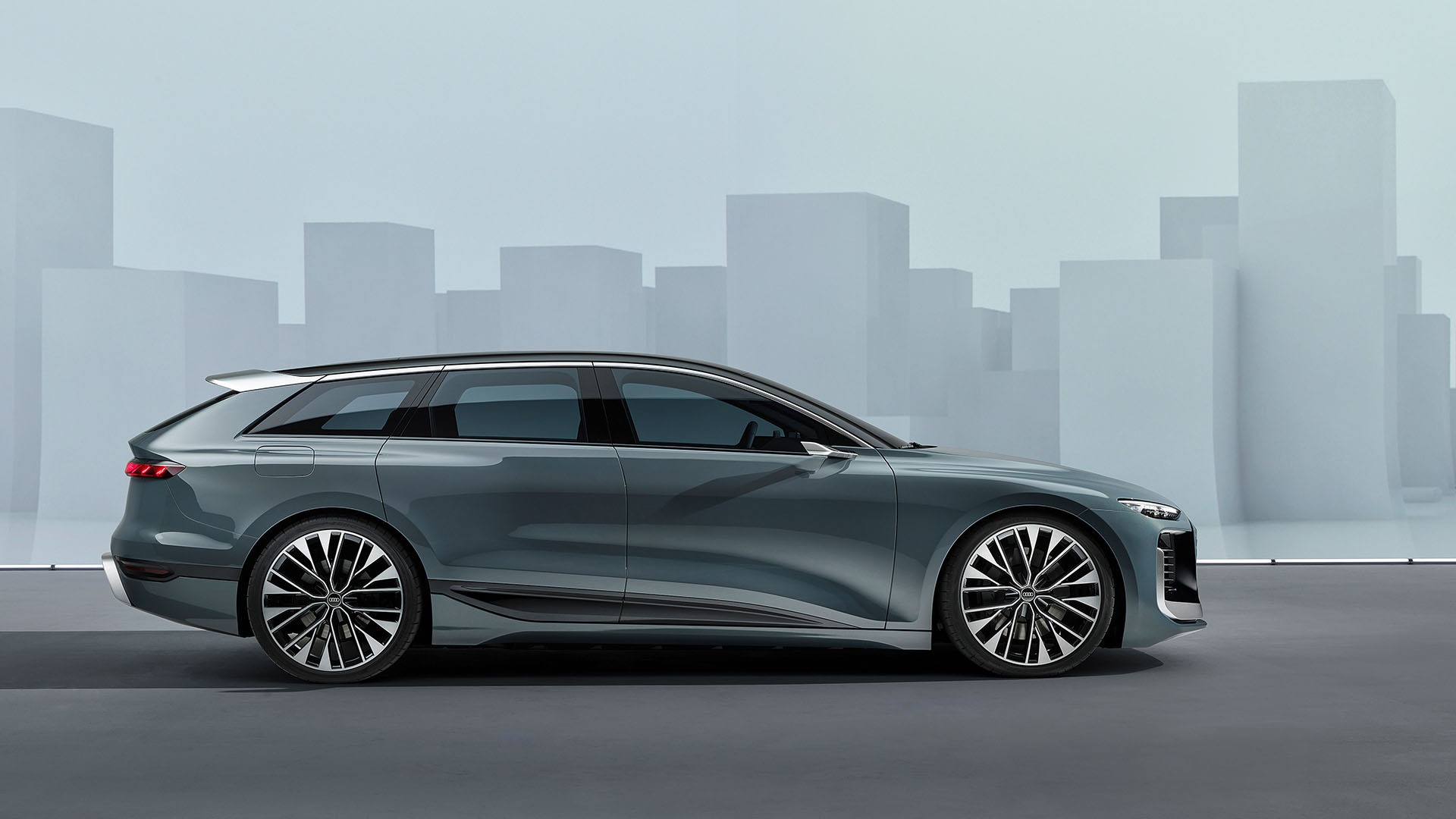 The Audi A6 e-tron Sportback and Avant concept cars are now the first members of a family of vehicles – initially in the C-segment and later also in the B- and D-segments – to be based on another innovative technology platform: the Premium Platform Electric, or PPE for short. This modular system is being developed under Audi's leadership together with Porsche AG. The first Audi production vehicles built on the PPE platform will be successively unveiled starting in 2023.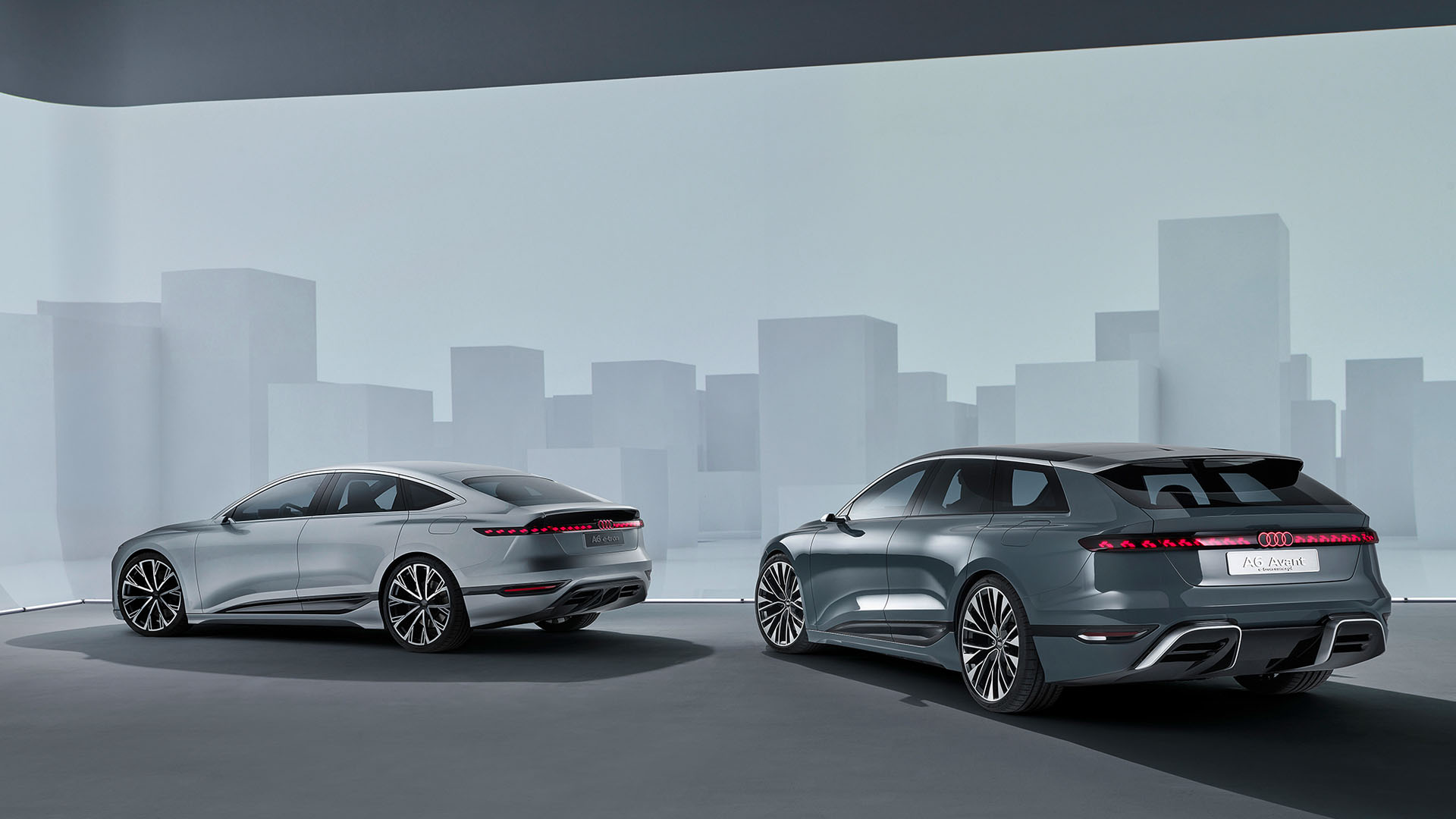 For now, we can only enjoy some more photos of these amazing looking concepts: