Simulator racing has been growing over the years, both in terms of technological advances that increase realism as well as popularity globally. Companies making the hardware and software for simulators are pushing the envelope further and further, and with the AMR-C01 Racing Simulator, those who want to compete in the virtual or the real world can have the ultimate luxury home simulator.
Designed by Aston Martin and engineered by Curv, the AMR-C01 has a lightweight carbonfibre monocoque structure and utilises the latest technology to provide a fully immersive driving experience for the home user. The seating position mirrors that of the Aston Martin Valkyrie, adding a futuristic hypercar feel to the simulator.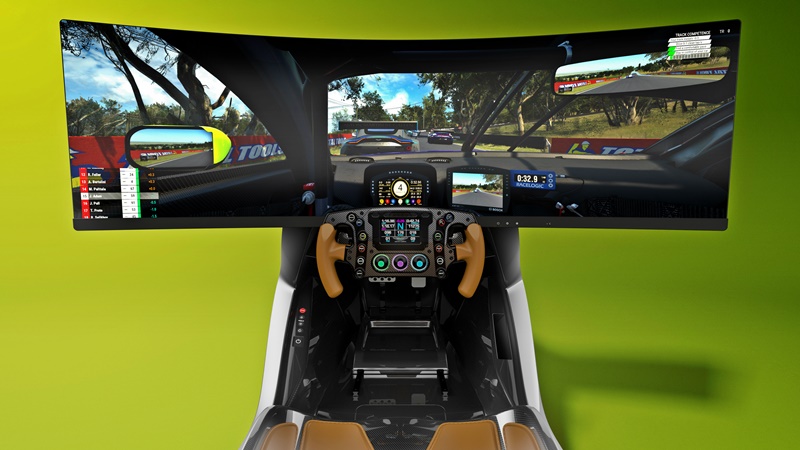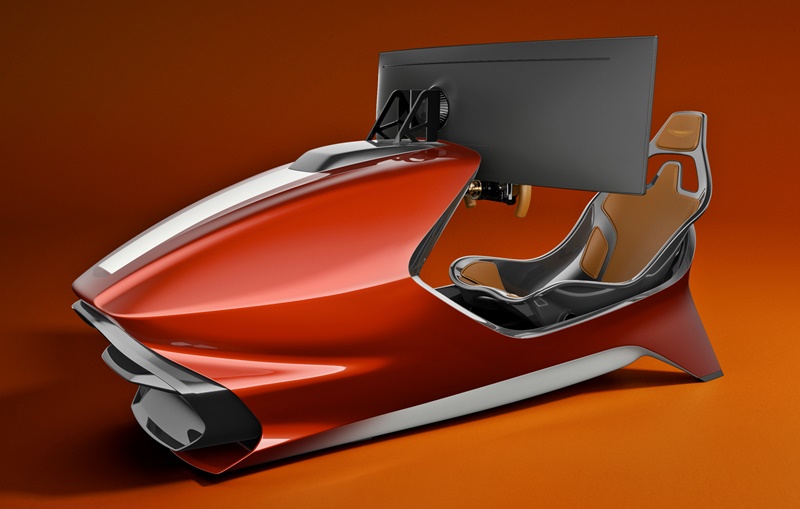 Carbonfibre bodywork
Hand-assembled by Curv Racing Simulators, using the highest quality components and latest Assetto Corsa software, the AMR-C01 has a unique look, thanks to the work of the Aston Martin Design team.