Canoo EV is one of those electric vehicle manufacturers that hasn't been as up front and in the news as much. This is mostly because their aim for the EV is to provide safe, efficient, and most importantly affordable transport for everyone.
What they are known for, however, is their "skateboard" chassis and powertrain combination. Being completely modular, it can be fitted with anything from a van body, which is their first combination of skateboard and body, down to a roadster body like an Alfa Romeo 124 Spider Abarth.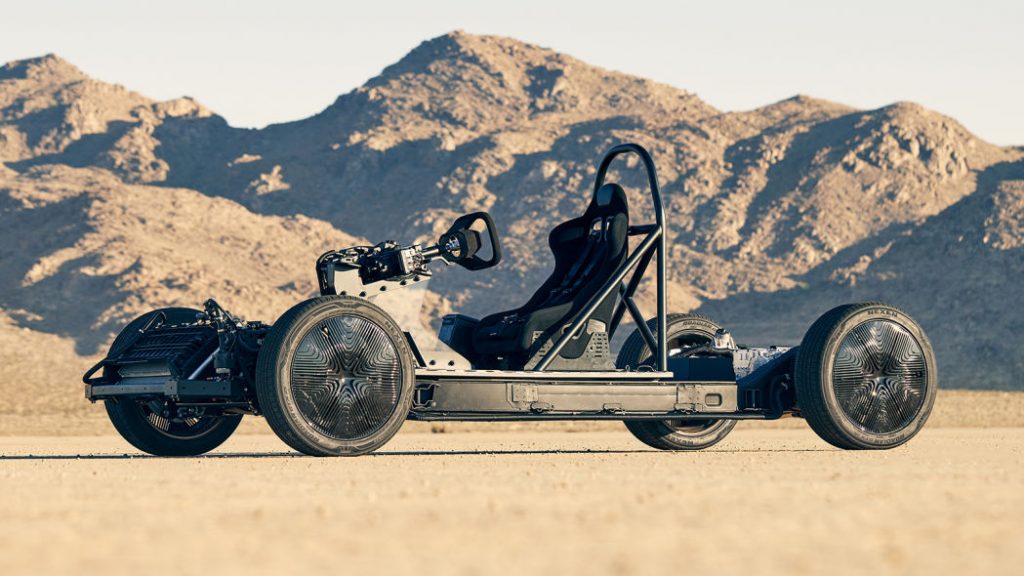 So, to prove that their skateboard chassis is viable for pretty much any car and body type, they decided it would be a great idea to not make it into a car at all. Instead, they made it into a go-kart named the SkateKart.
Canoo EV quite literally slapped on a steering wheel,