There was a time when coachbuilding was common on cars, albeit reserved for the rich and famous, it wasn't uncommon to buy a Rolls Royce chassis complete with engine and drivetrain, and have someone else design and build a body for it, today this is still possible, but it seems to be much less widespread, and companies like Rolls Royce, Bentley, Mercedes, Ferrari, McLaren, Porsche, or Lamborghini all have in-house departments now to cater very special requests from their customers.
But the traditional coachbuilding is still possible, companies that take a 'base' car from an expensive make and redesign the body, and we're not talking about the likes of for instance Mansory that replaces a body with their own carbon fiber version, complete with an aggressive aero design … when we look at Niels van Roij Design from London in the UK, he has returned to the classic meaning of coachbuilding, I'm sure you've read my earlier article on the 1962 Ferrari 250 GT 'Breadvan Hommage' he created at the request of a customer, taking a Ferrari 550 Maranello and turning her into a modern version of the Breadvan.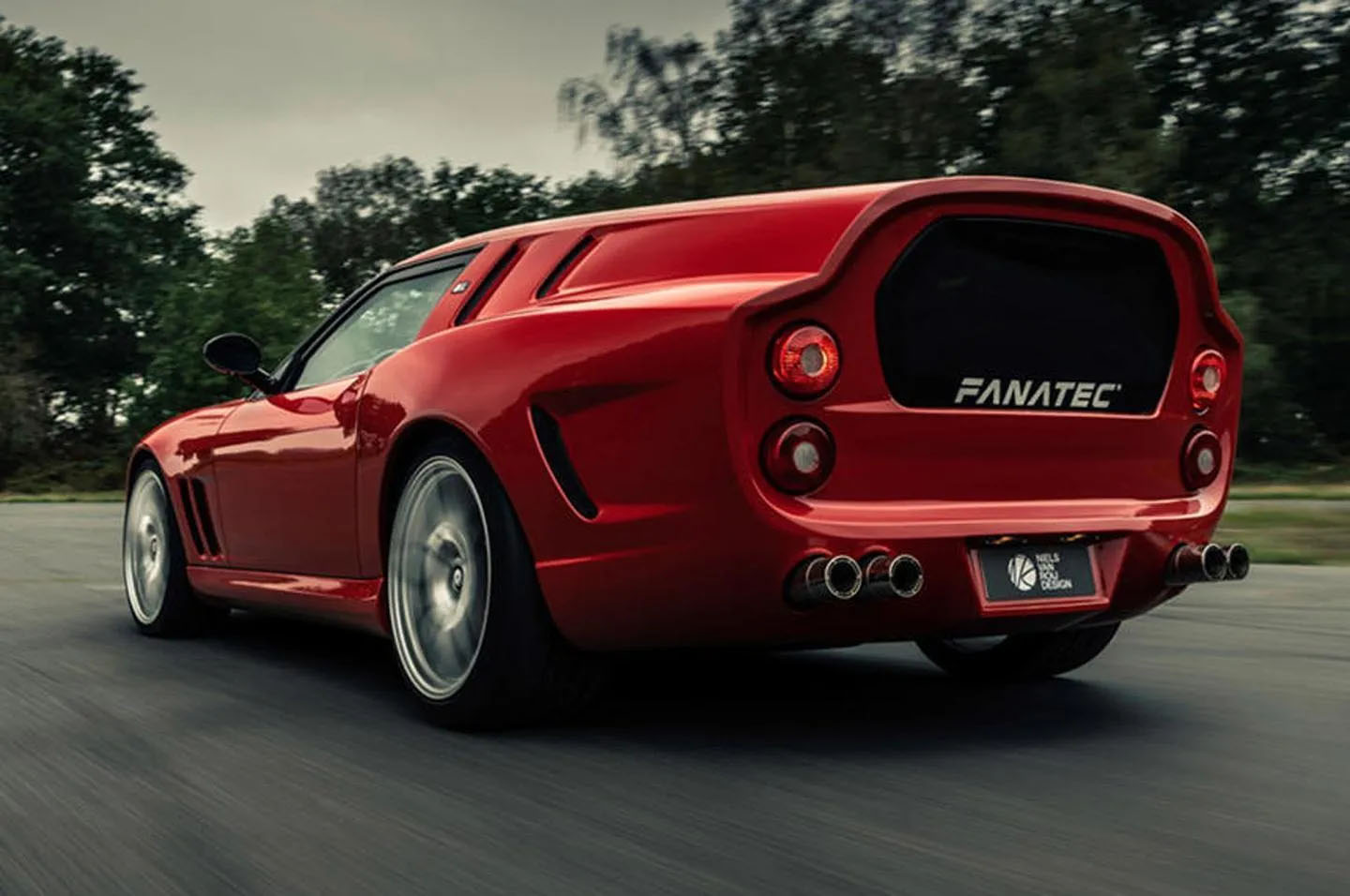 Breadvan Hommage – photo copyright Niels van Roij Design
And that wasn't even Niels van Roij's first car in this 'estate' style, previously he also created the Silver Spectre Shooting Brake, limited to only 7 units worldwide, Niels takes the two-door Rolls Royce Wraith and converts that one into a Shooting Brake inspired by those cars from the 1930s, the longer roof is created in one-piece from light-weight carbon fiber and naturally the headliner features the sparkling star ceiling.