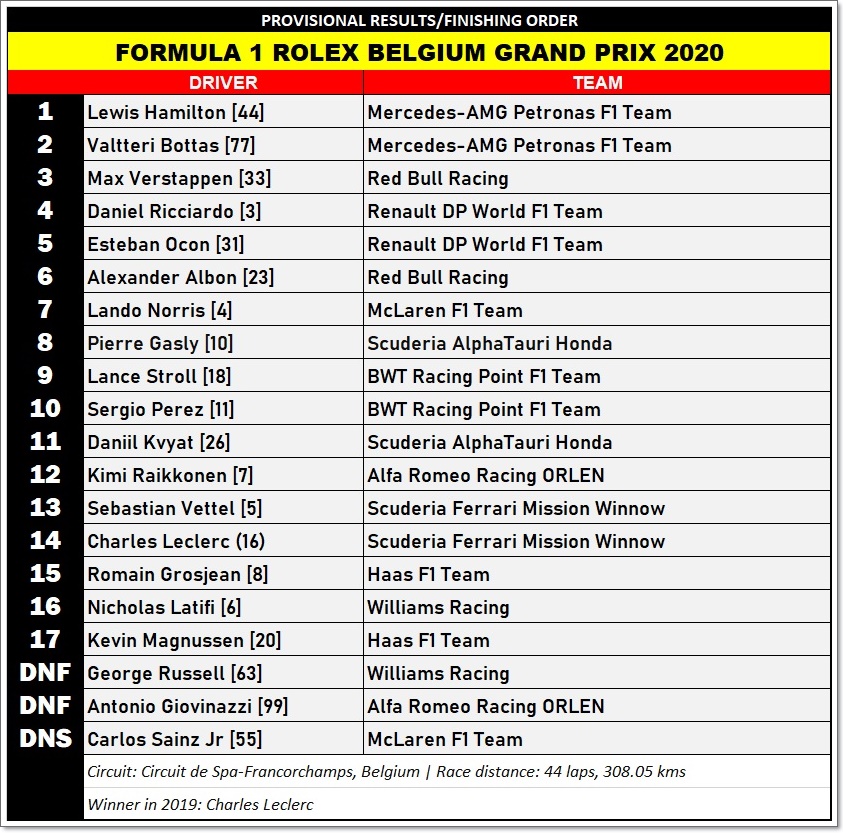 ♦ McLaren's Carlos Sainz Jr. didn't get to race as exhaust failure while driving for the grid line-up forced him to instead return to the pits just before the start.
♦ Rain was headed towards the circuit but the start of the race was in dry conditions.
♦ The first crash took place during lap 11, bringing out the Safety Car. Giovinazzi's Alfa Romeo was starting to spin and Russell (Williams) tried to avoid him but could not and crashed into the wall, with Giovanazzi doing the same a second later.
♦ Pierre Gasly and Sergio Perez chose not to head for the pits to get fresh tyres while the rest of the cars came in while the Mercedes-AMG Safety Car was out for about 3 laps. Gasly would only bring his Scuderia Alphatauri Honda in on the 27th lap, the last driver to do so.
♦ Charles Leclerc was required to meet the Stewards after the race as he was seen to be 'driving unnecessarily slowly' during the reconnaissance lap.