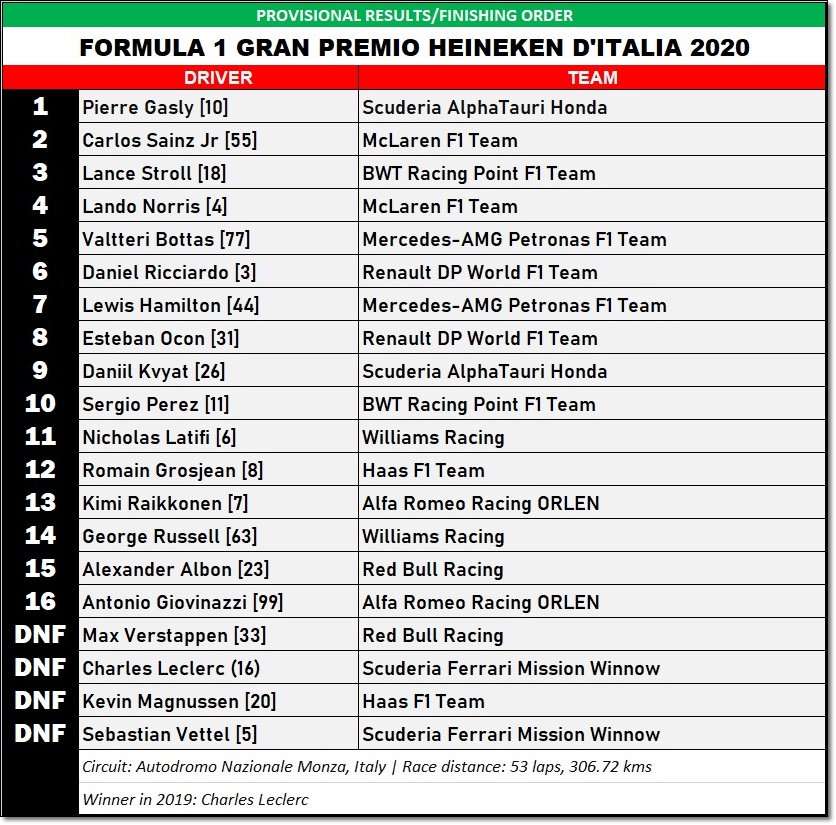 ♦ Lewis Hamilton, who set the fastest lap ever in F1 history yesterday, got off to a great start and pull ahead. But the same could not be said of team mate Valtteri Bottas who kept slipping back due to some damage sustained at the start when there was a collision with Lando Norris.
♦ Kevin Magnussen was an early casualty; on the first lap, his Hass racing car having sustained damage to the front wing and had to come into the pits to change the parts. But his race would come to an end on lap 19 when he had to pull over.
♦ Another dark day for Ferrari as Sebastian Vettel's car continued straight at the first chicane with smoke billowing from the rear brakes that must have failed. He had done just 6 laps and though he could return to the pits, his race was over.
♦ Alexander Albon received a 5-second time penalty for an incident with Romain Grosjean.