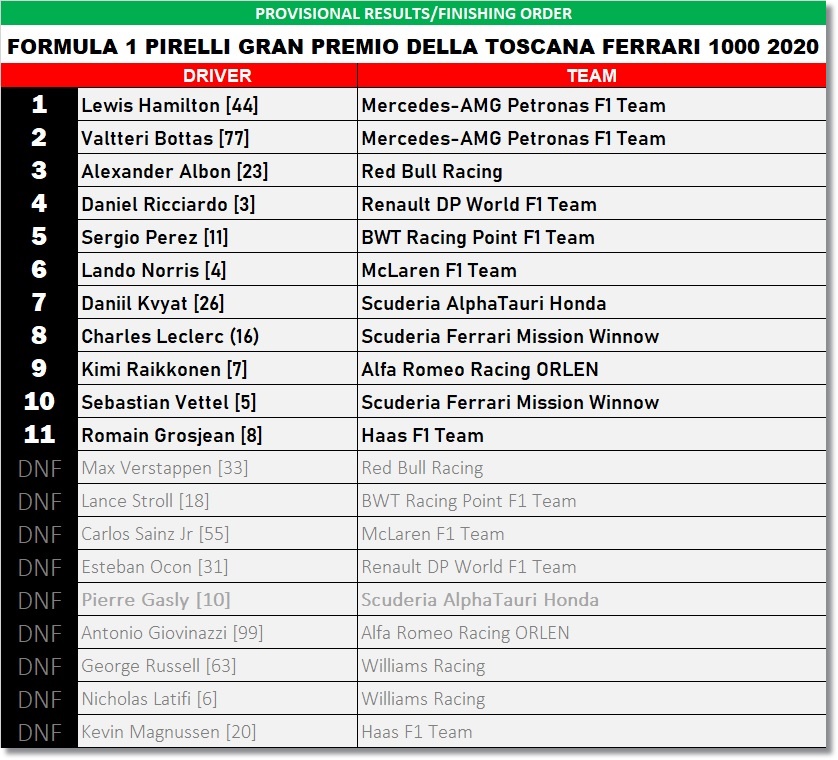 ♦ This was the first race of the season which had spectators watching from the stands. A maximum of 2,880 spectators (including Ferrari Club members who had a special allocation) were permitted into Mugello on each day of the event.
♦ Scuderia Ferrari, celebrating its 1,000th F1 race, had its two racing cars in the original burgundy colour on the cars of its first race in 1950, and Mick Schumacher drove his father's 2004 title-winning car on a special lap around Mugello (which is owned by Ferrari).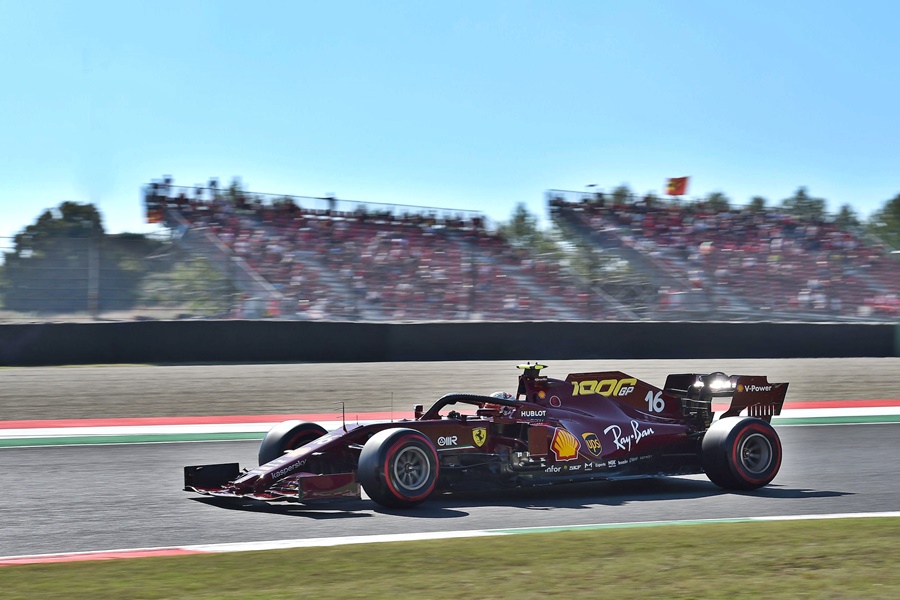 ♦ 15 minutes before the start, Max Verstappen's car developed a problem. His mechanics fixed it in time for him to start the race. A collision between Pierre Gasly and Kimi Raikkonen had the latter bumping into the Red Bull car and sending it into the gravel at the second turn. End of race for the Dutchman.
♦ Gasly,