I have to admit, I never heard about the Falcon F7 supercar from the USA, so I had to look into this one to get the full picture. It seems Jeff Lemke founded his company, Falcon Motorsports, in Michigan, near Detroit to bring back the supercar to America, the Falcon F7 was unveiled in 2012 and came with a price tag of $250,000.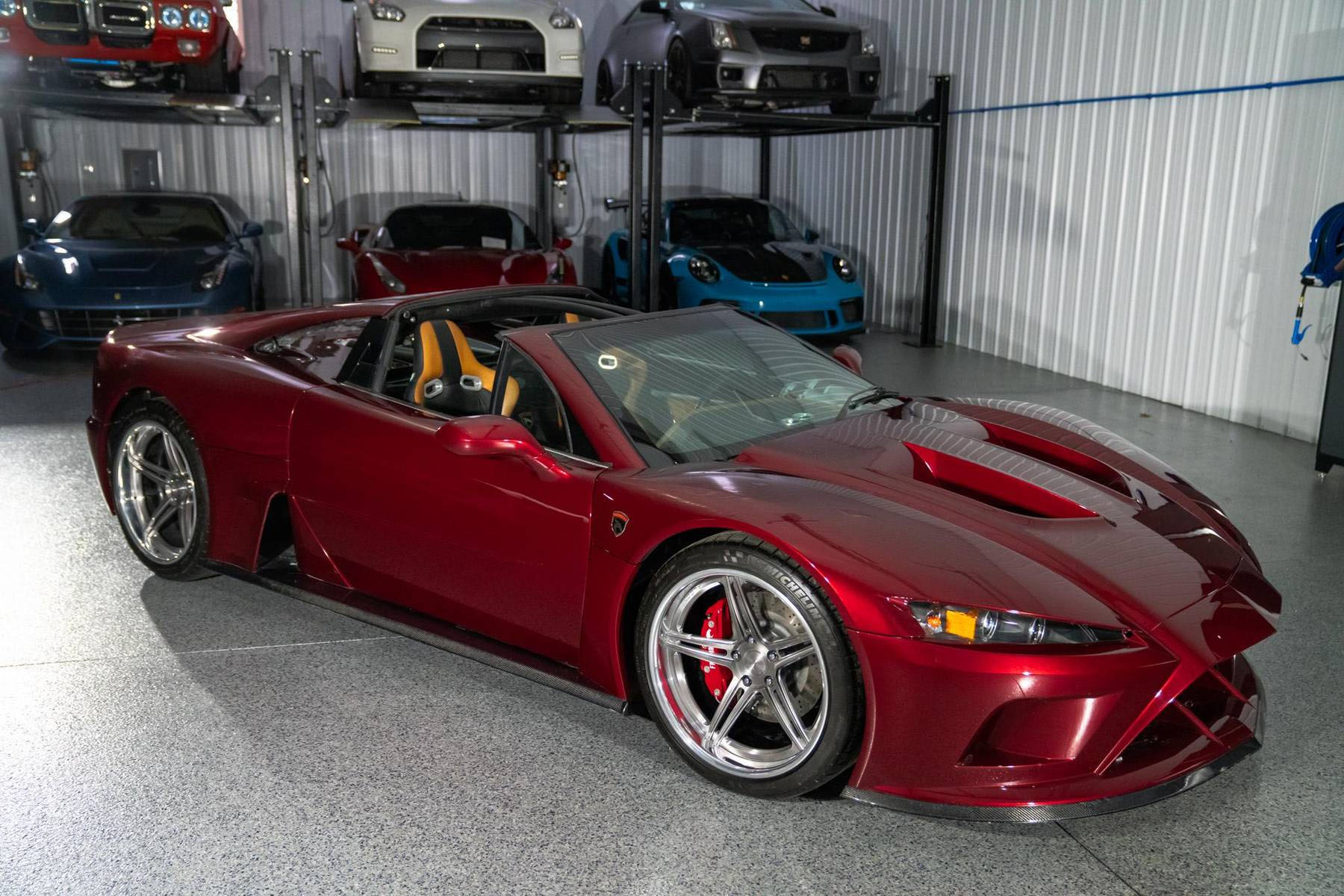 2014 Falcon F7 – photo courtesy of Cars&Bids
In total only 7 units of the Falcon F7 would be made, one was lost in an accident and the car seen in these photos is production number 3, made in 2014, this specific car was used at the Detroit Auto Show of that year, in March 2015 they used the same car for How it's Made: Dream Cars season 2 on television … this car is a TV celebrity.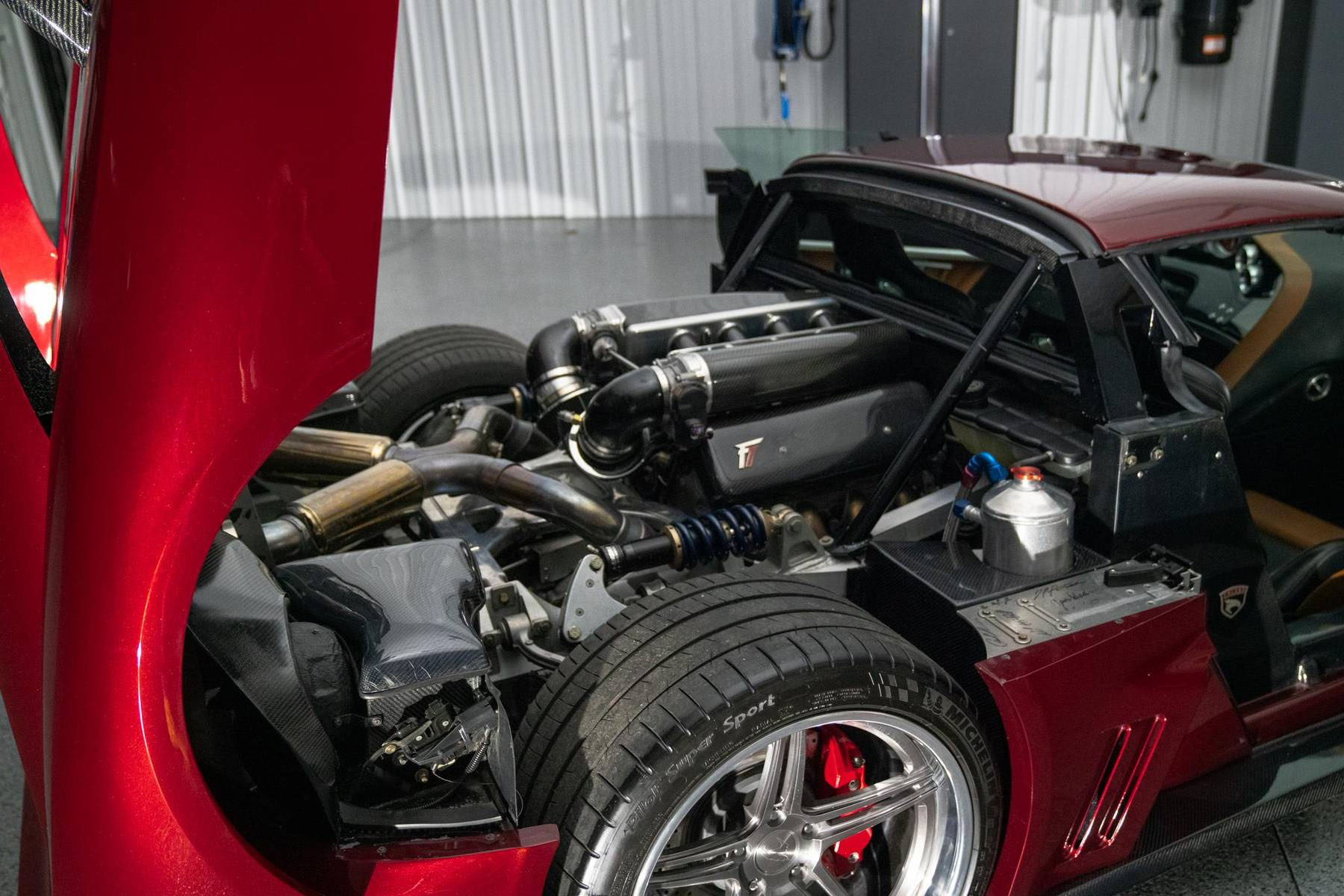 2014 Falcon F7 – photo courtesy of Cars&Bids
By using lightweight materials like aluminum, carbon fiber, and even kevlar, the total weight of the Falcon F7 is around the 2,800 pounds mark, the mid-mounted V8 engine is sourced from the Corvette Z06, after a tune-up of this 7-Liter unit by Lingenfelter, the power output is 620 hp with 585 lb-ft of torque and goes to the rear wheels only via a 6-speed manual gearbox, acceleration from 0 to 60 mph is listed at 3.3 seconds.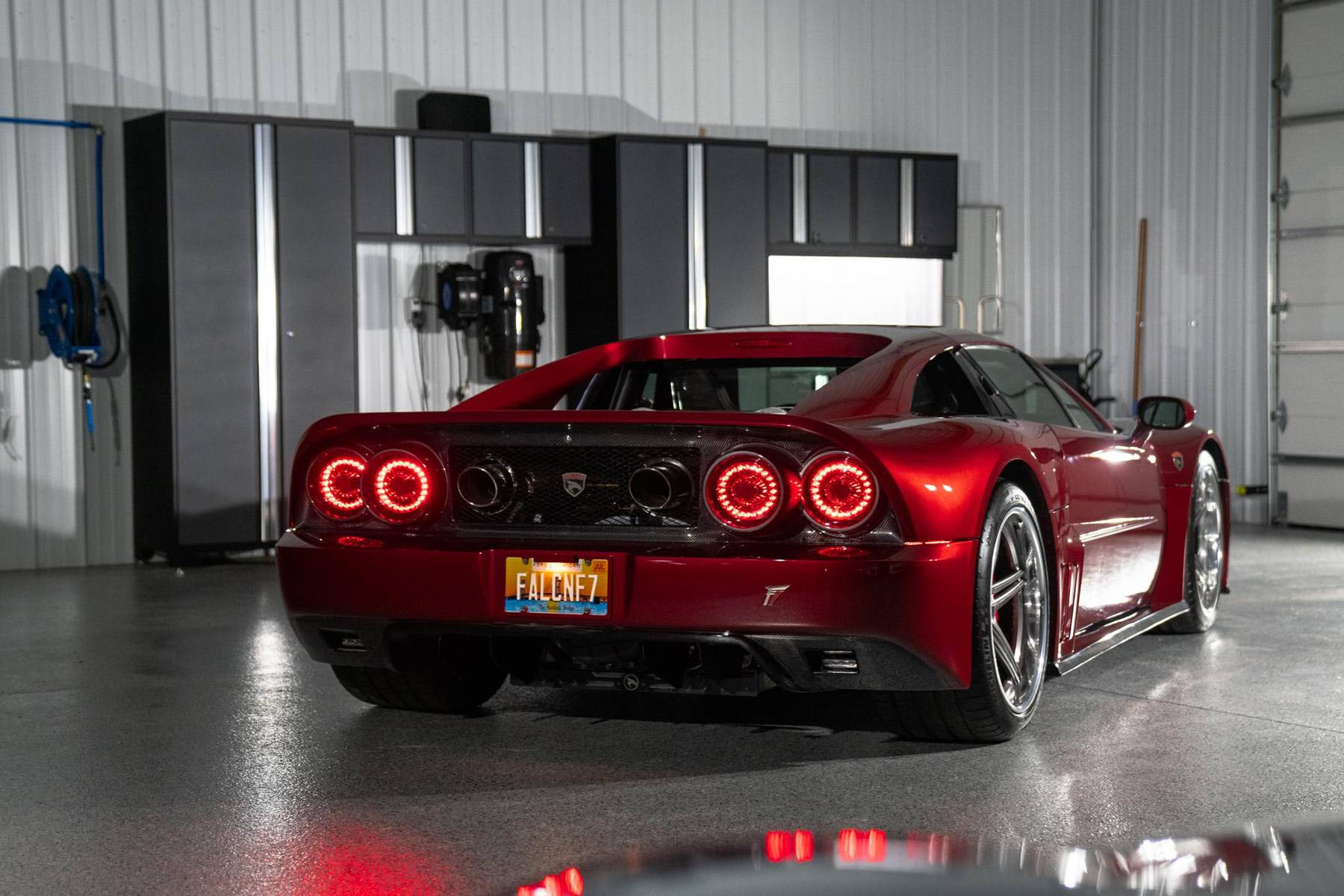 2014 Falcon F7 – photo courtesy of Cars&Bids
The seller states this car was bought by his father in 2014,