The Ferraris that most people read about or see on the roads are the ones that the company makes in 'large' numbers. However, there are also many cars which are not publicised – and we're not talking about the prototypes that are going to be future models. Ferrari, like other high-end niche carmakers, also offers extensive customisation services to its customers who want unique and exclusive models.
The Omologata (unusual name but actually means 'homologation' in Italian) is one such car and the project was commissioned by a customer in Europe. Representative of Ferrari's line of unique one-off models, it took a little over 2 years to complete.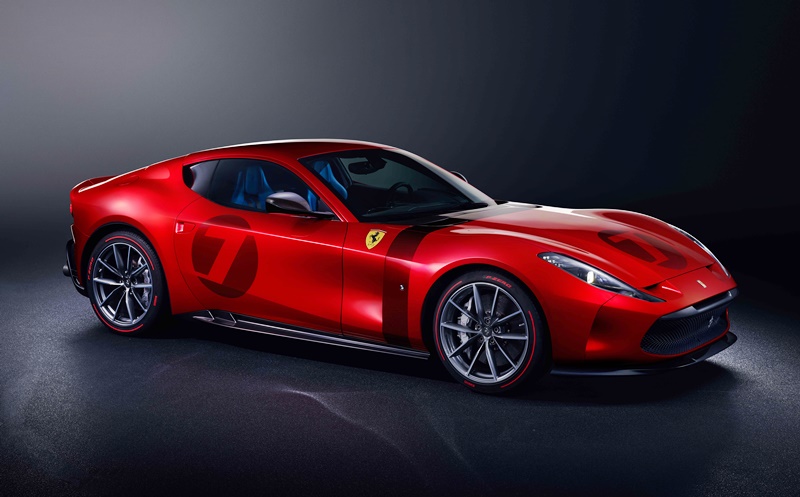 The initial presentation of sketches started with images that covered a variety of inspirations, from racing heritage to sci-fi and references to modern architecture. The idea from the onset was to create a futuristic design with distinctive elements reinterpreted in a fresh manner to provide potential for a timeless shape that is certain to leave a lasting impression.