YouTuber Automotive Mike, who has posted videos of the Porsche Type 992 911 GT3 and a possible Sport Classic before, has managed to capture the "more civilized" version of the GT3 on video and audio.
The GT3 Touring is the sleeper of the series, the one that can quietly wander around town looking no different than a regular 911 before opening up on some twisty back roads for pure sports car fun. It does this by losing the GT3's massive rear wing in favor of a dynamic rear spoiler that raises or lowers as needed.
It also features valves in the exhaust, to keep it relatively tame around town, but letting the 3.8- or 4.0-liter naturally aspirated flat-six sing when the right pedal is mashed to the firewall.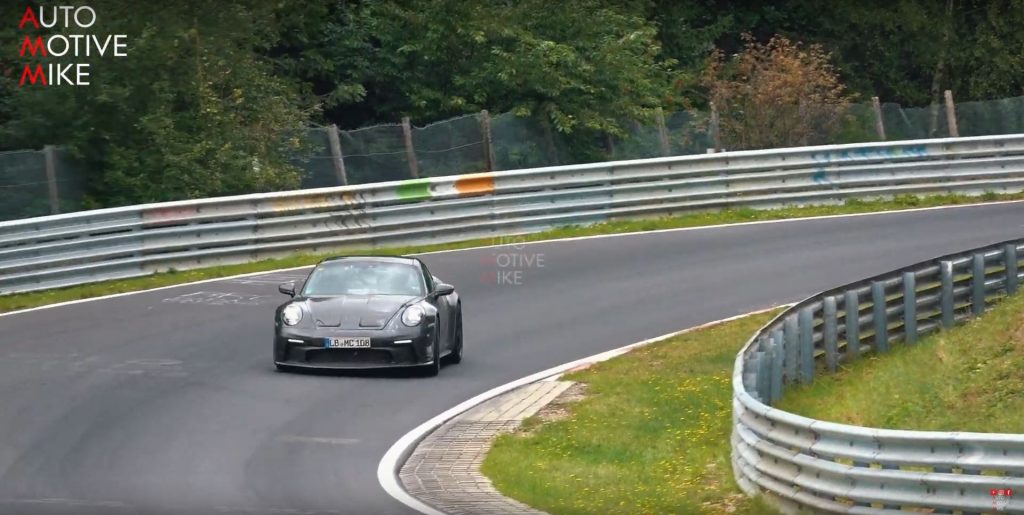 Capable. That's the word that comes to mind when the GT3 enters corners like this
Interestingly, listening to the exhaust and the shifts that the driver is making,