TechArt has been an upgrade, aesthetics, and tuning house for Porsche's since it was first formed in 1987. Everything from power upgrades, aggressive aerodynamics, and even full conversions (such as the GT Street R) have passed through its doors.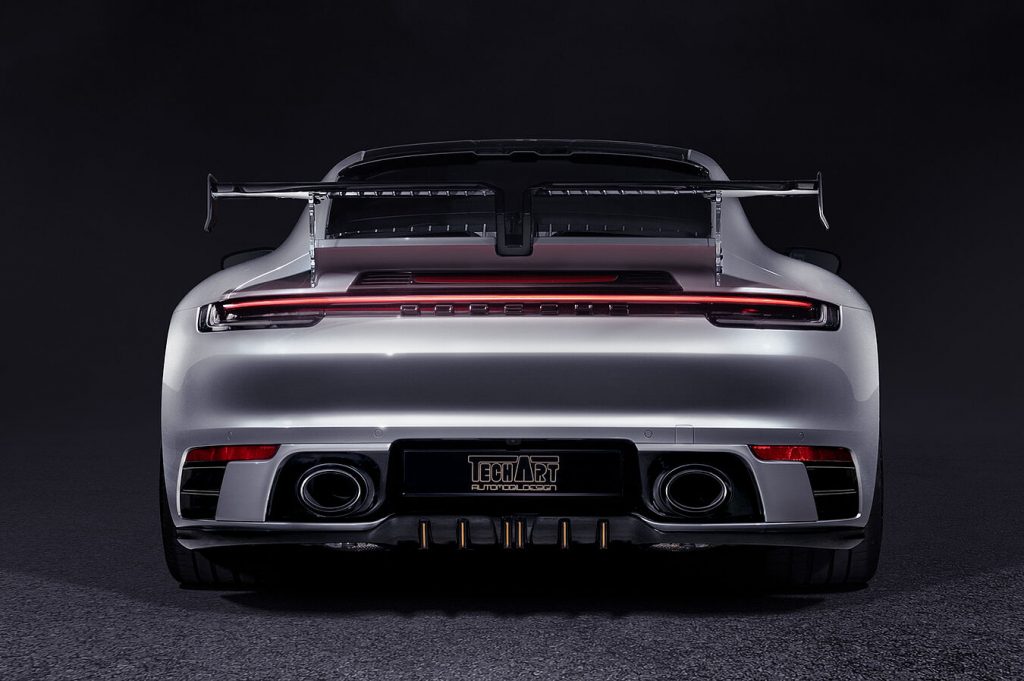 Now, TechArt has released their latest aesthetic accessories for the Type 992 911 Coupe and Cabriolet. All the parts have one common theme that impacts both looks and performance, which is carbon fiber.

Principle among the lastest parts is the massive GT wing with a revised decklid air intake system that gives a regular 911 an almost GT3 shaped rear end.