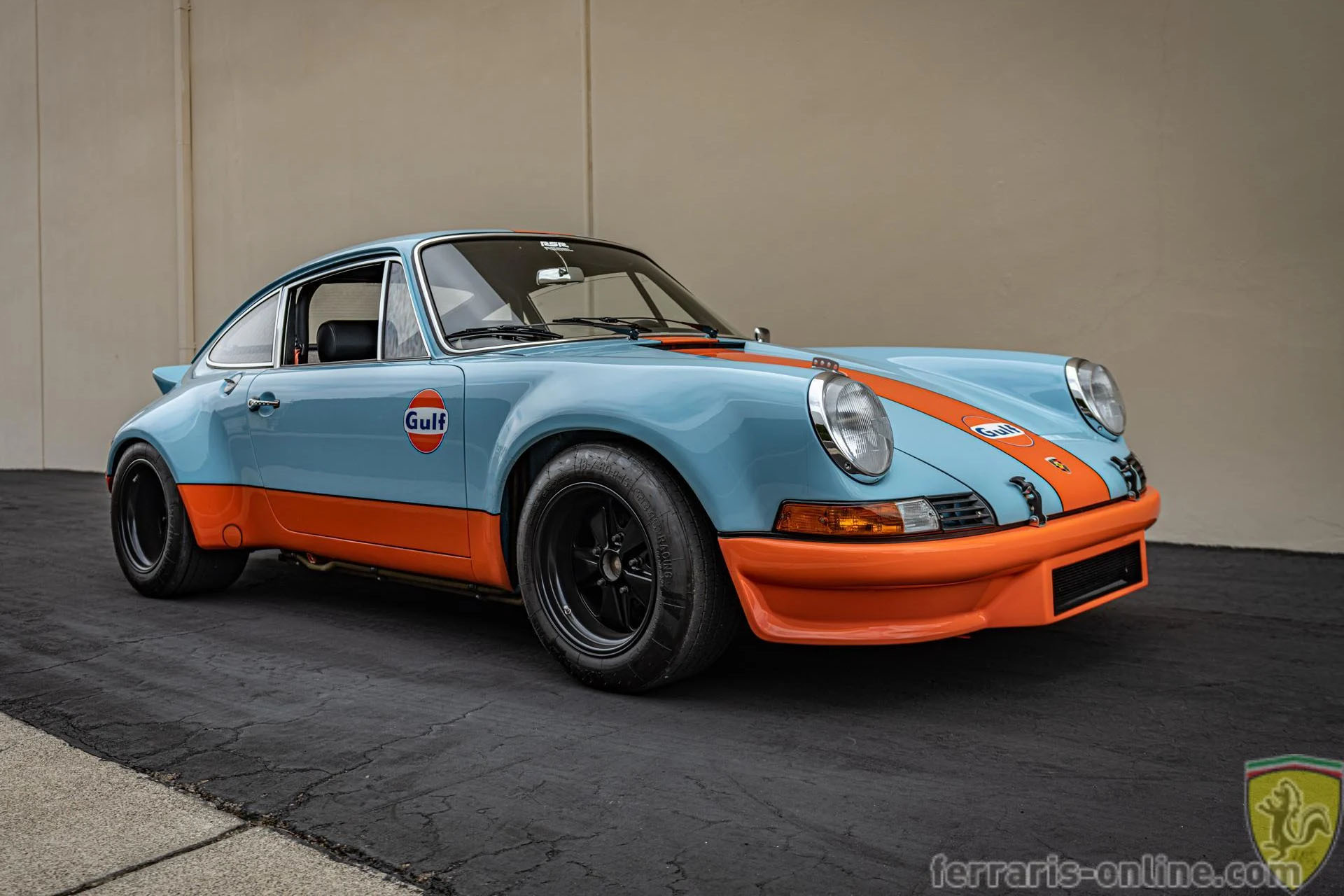 Adding a genuine 1973 Porsche 911 RSR to your collection at this point in time will set you back several million, but there is another option … how about a 1973 Porsche 911 RSR Rebel Gulf Porsche tribute for less than $300,000?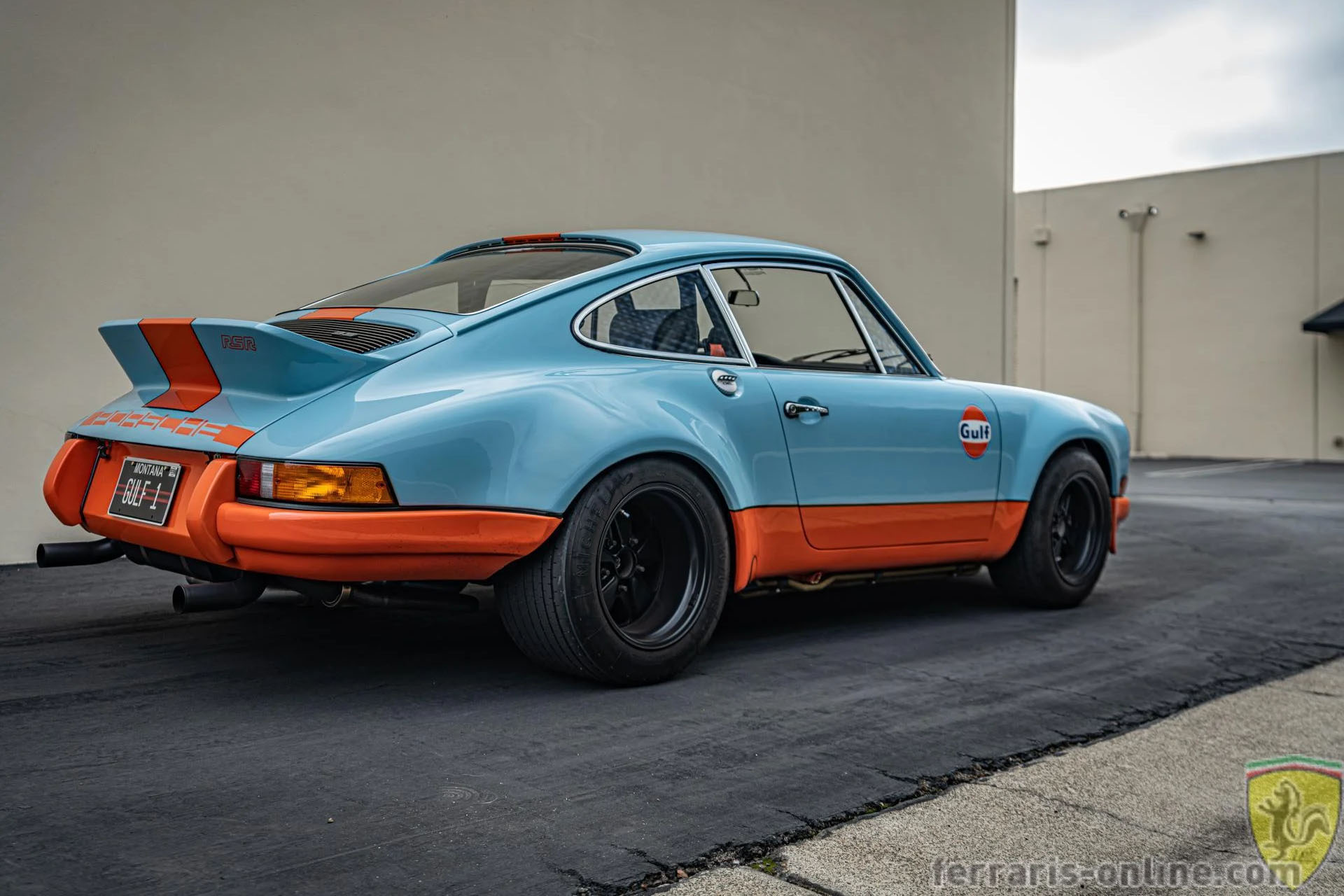 Ok, I admit, it's not a real '73 RSR, but it's also only about 10% of the price, and it comes with a bigger engine. The car in question is listed for sale at Ferraris Online and has chassis number 102808, it is the first of only three Porsche RSR 'Art Cars' built by Jon Gunderson, renowned for ground-up Ferrari 246 GT and 246 GTS rotisserie restorations.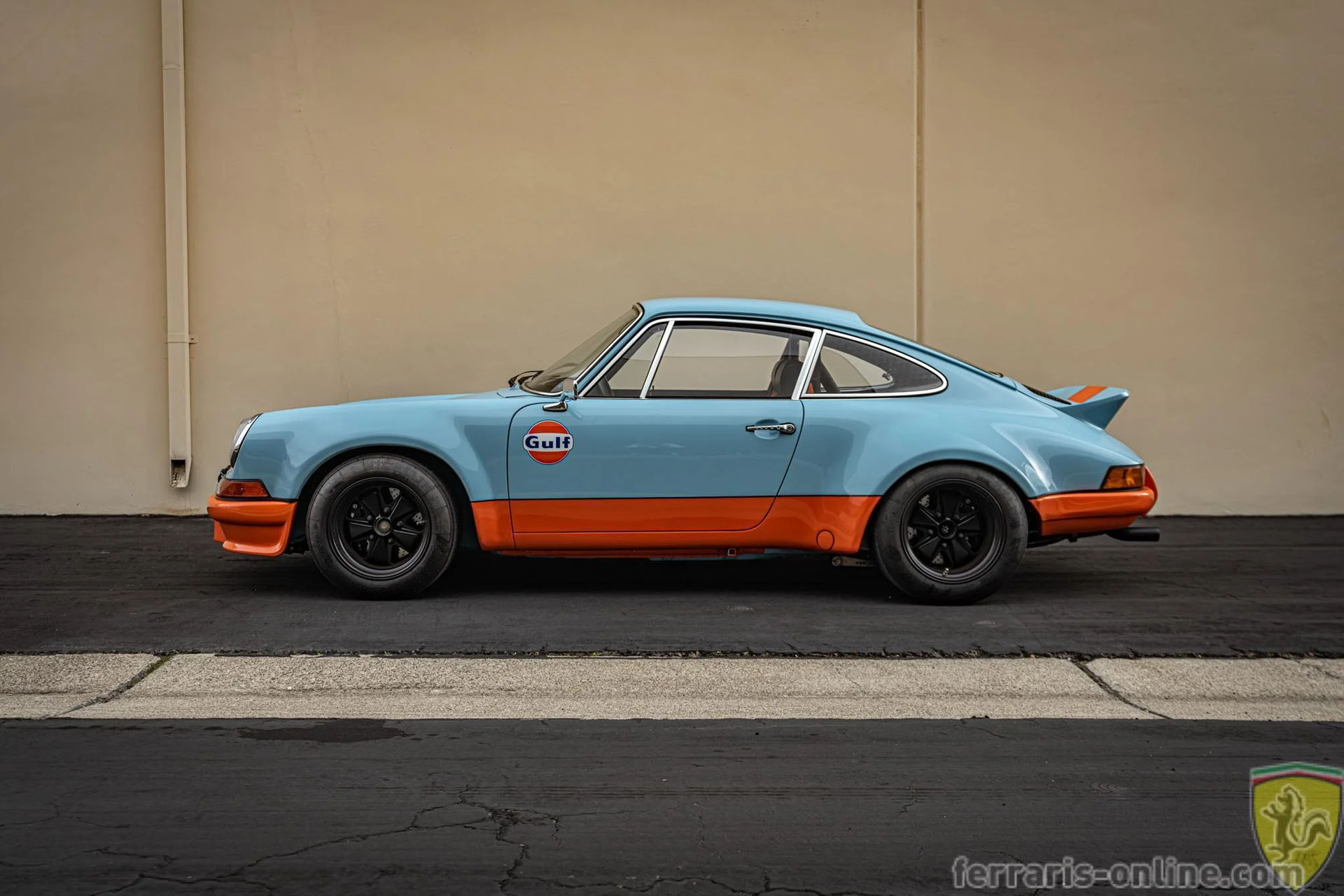 Chassis 102808 comes in the classic 917 Gulf livery combining light blue and orange on the exterior … note that this Porsche RSR Tribute scheme is completely painted, there is no vinyl used anywhere, every detail is painstakingly painted by hand, even the famous Porsche crest on the hood, and this attention to detail is visible throughout this amazing looking 911.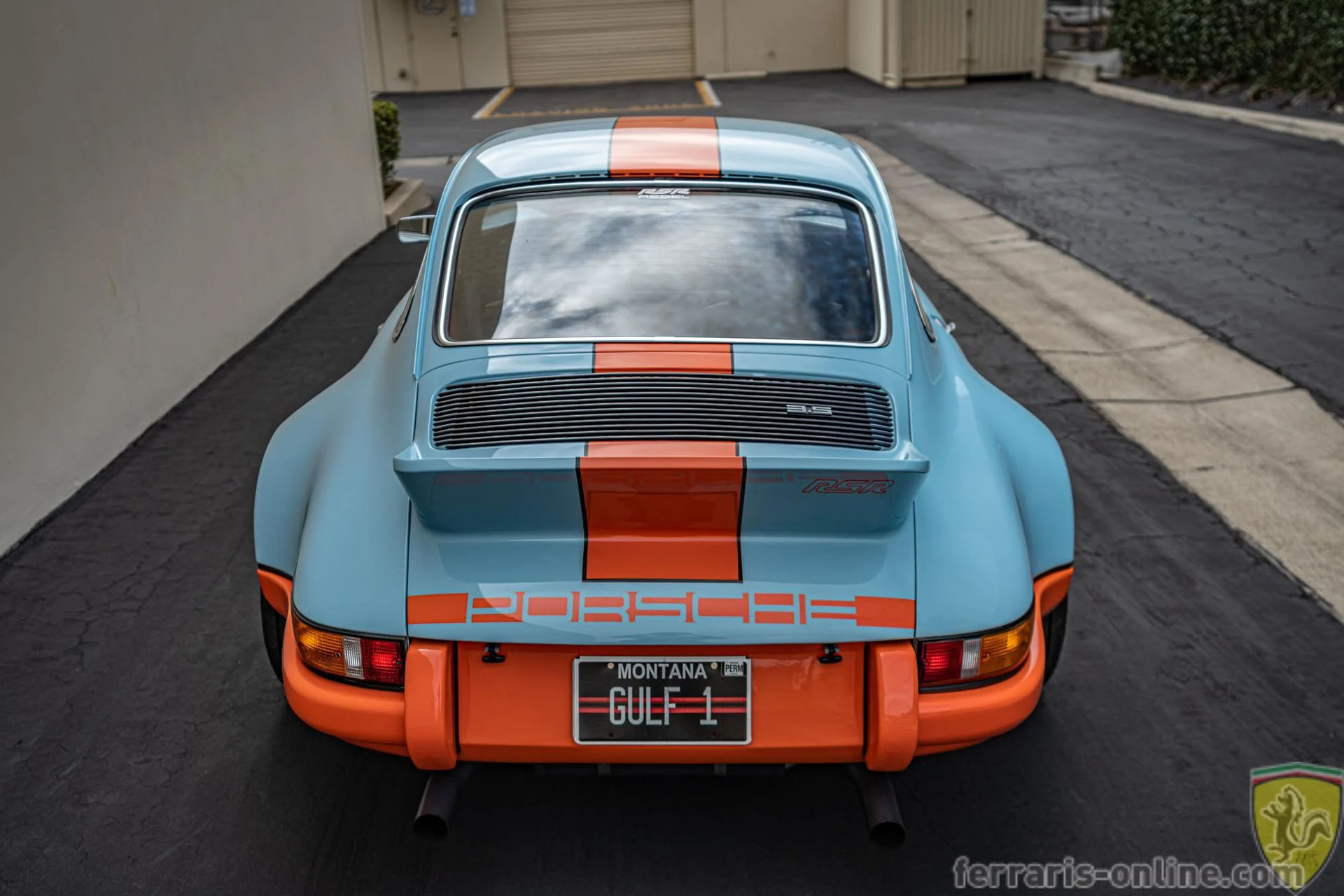 Both the front and rear bumper have been formed manually, as is the new front hood that has a center-mounted fuel-filler, machined from a single metal piece, to fill up the 100-liter tank underneath.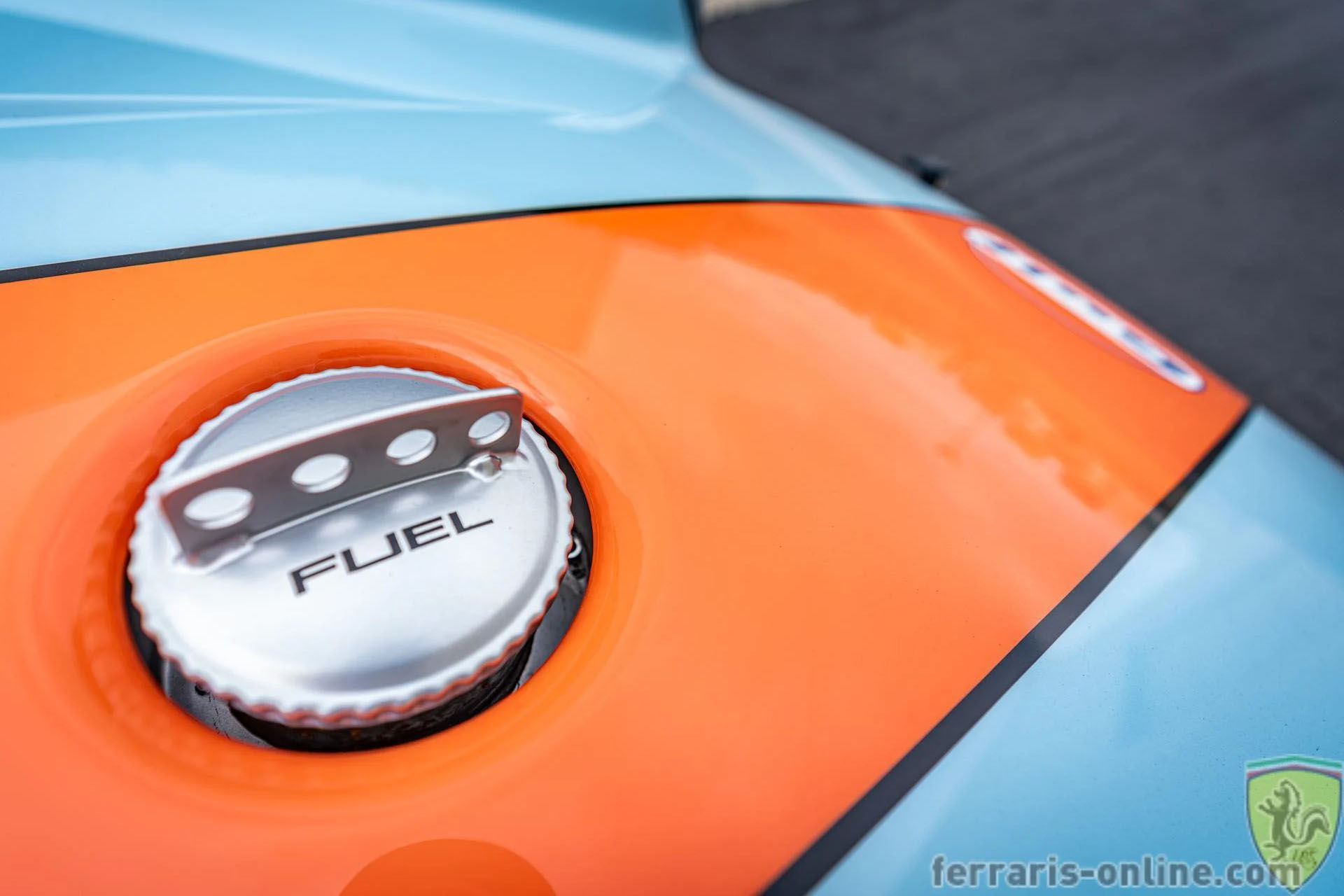 The traditional 'Ducktail' rear wing on this RSR tribute has been made by hand too, and on the grille, the 3.5 badge indicates this car isn't using the 2.8-liter engine found in the genuine 1973 RSR,