One of Aston Martin's most memorable and desired 'upgrade packages' is celebrating its 30th anniversary in 2022, we are talking about the impressive Aston Martin Virage, but not the regular model, which was introduced in 1989 already, but the 1992 Aston Martin Works 6.3-Liter conversion, which happens to be an elaborate upgrade package over the standard Virage made possible by Aston Martin's Customer Service Division, this 'upgrade' made the first entirely new Aston Martin the most powerful sports car at the time, and it wasn't just a serious power increase, this package came with substantial modifications to the suspension, the braking and even the famous styling.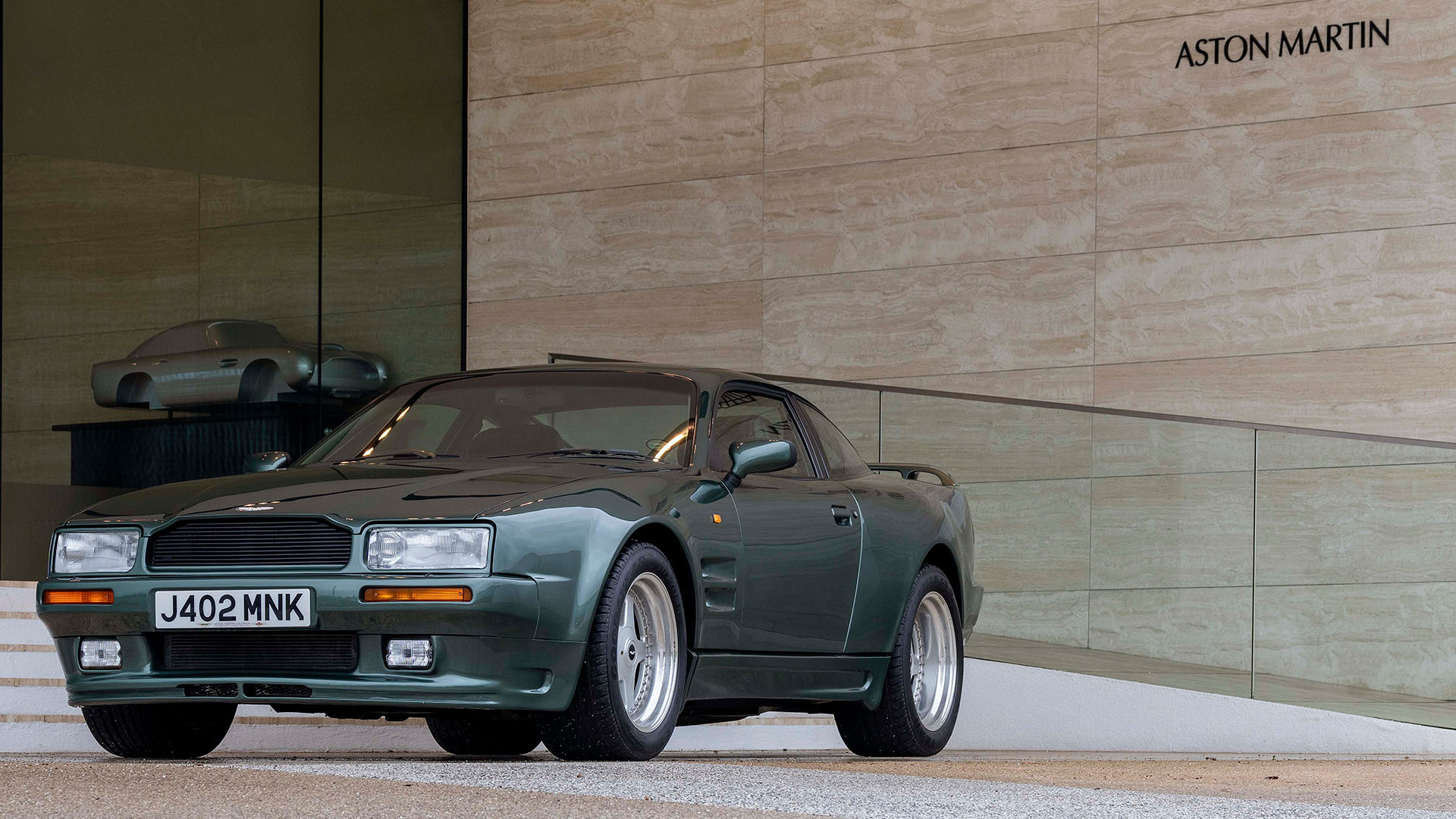 It might come as a surprise, but this new 6.3-Liter V8 was born in motorsport, in the late 80s Aston Martin created their AMR1 Group C race car to compete in the World Sports Prototype Championship in 1989, their racing department took the original, all-alloy 5.3-Liter V8 up to a 6.0 displacement before settling on an even larger 6.3-Liter version, it is this four-valve V8 that would become an option on the then brand new Aston Martin Virage, just to put this into perspective, the 'standard' Virage came with the 5.3-Liter V8 and 330 bhp with a torque figure of 350 lb/ft … the bigger 6.3 conversion package would up that to 500 bhp and 480 lb/ft, note that a massive 400 lb/ft of that was already available at just 2,500 rpm, resulting in a mostly flat torque curve.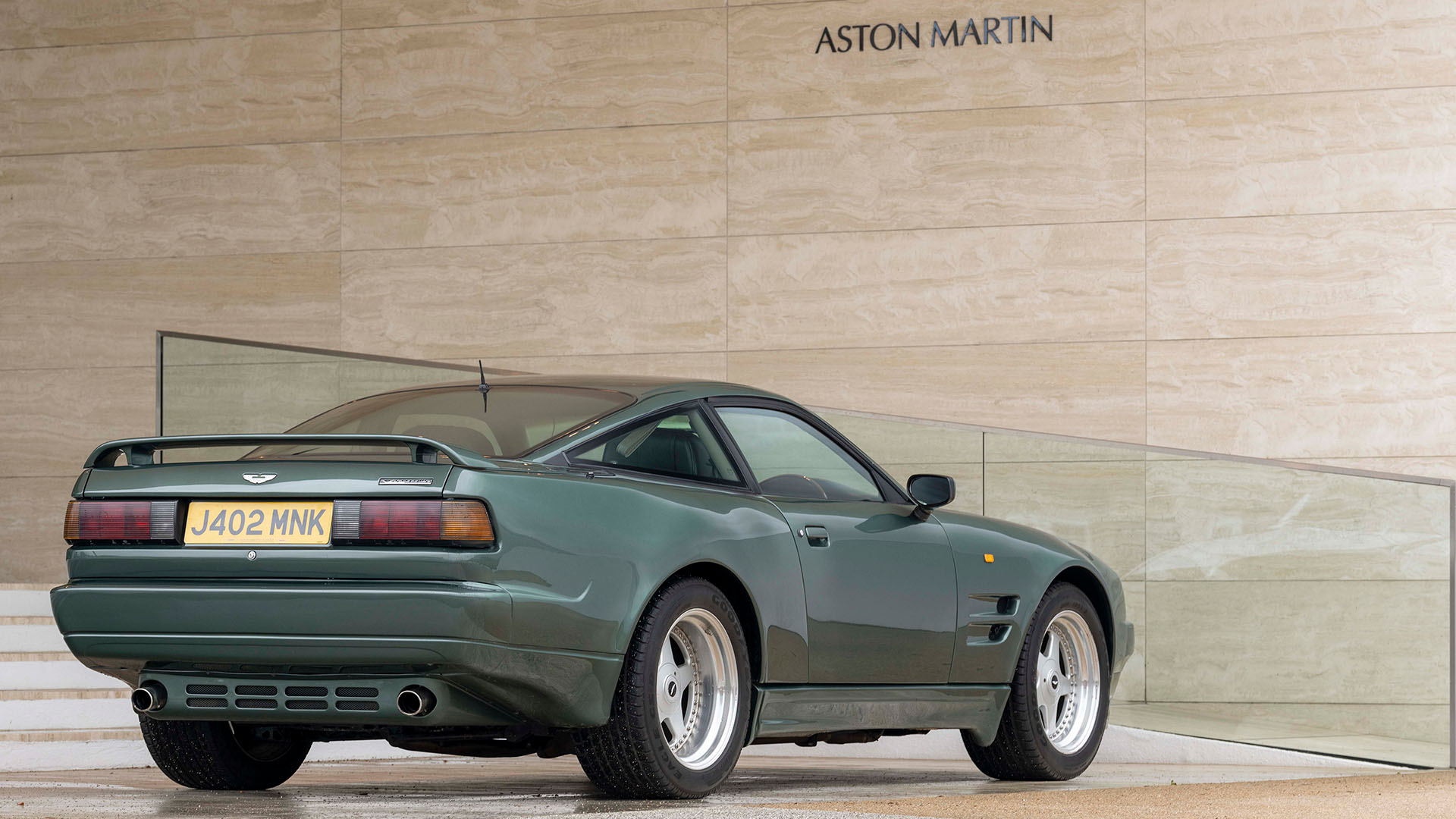 The results were staggering back in 1992 for a GT sports car like this, while she still put 1,969 kg on the scale, hardly a lightweight, with 4,737 mm in length and almost two meters in width, this lady took just 5.1 seconds to reach 62 mph from a standstill, reaching 100 mph from 0 in a mere 11.5 seconds, the top speed of this luxury cruiser was reached at about 174 mph thanks to engine modifications by famous Cosworth, more importantly, real racing pistons, a new crankshaft, modified cylinder heads, and new inlet camshafts, combined with a bespoke Weber/Alpha sequential fuel injection, a seriously re-mapped engine management system, and as a final touch, special exhaust catalysts.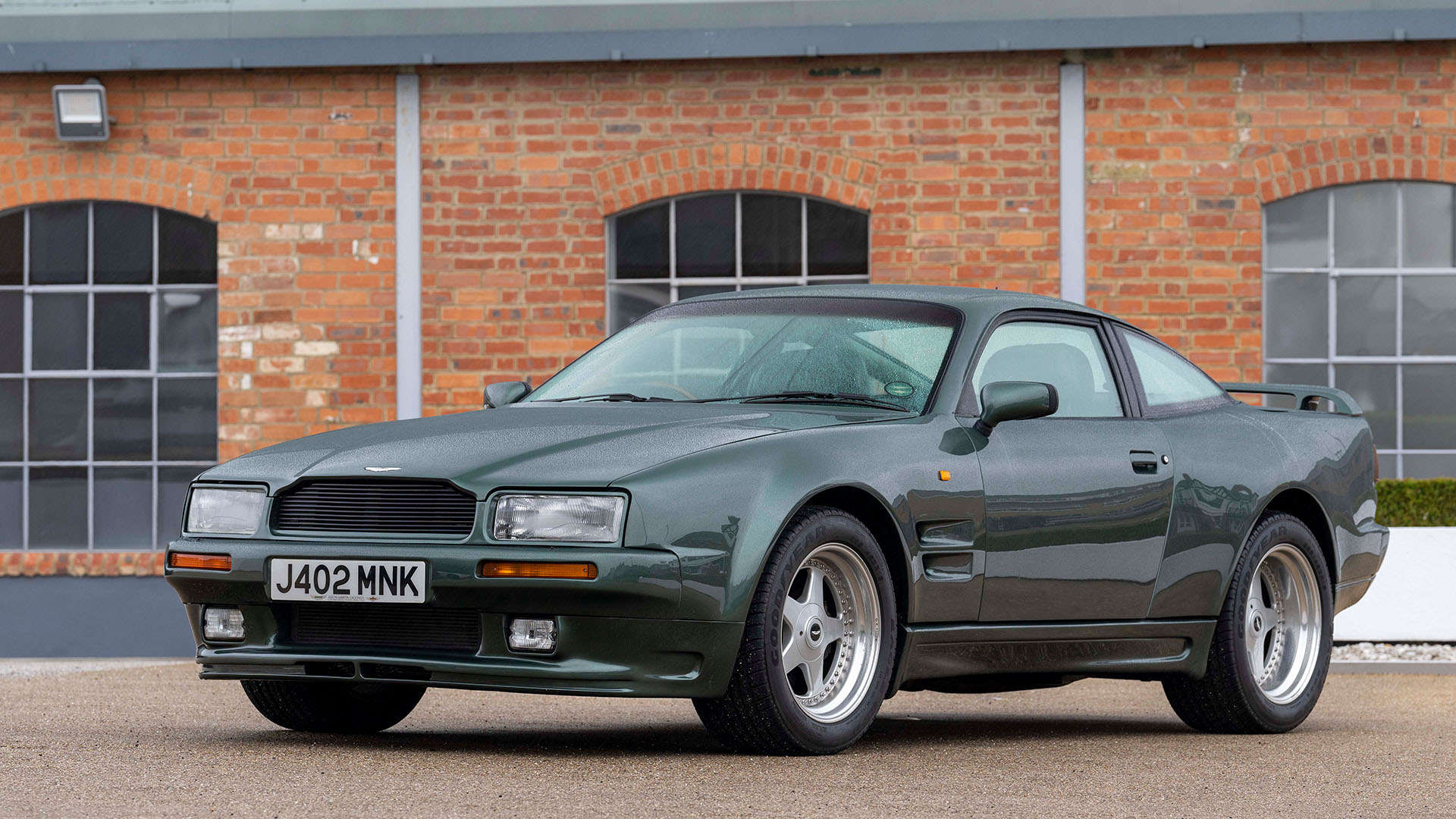 The Aston Martin Virage 6.3 Conversion came with bespoke OZ Racing wheels, 10.5×18 inch fitted with 285/45 ZR Goodyear Eagle tires covering a brake system derived straight from the AMR1 Group C racecar, ventilated and cross-drilled with an electronically controlled four-channel anti-lock system to keep those massive 14-inch diameter front disk brakes from locking up, at the time these were the largest discs fitted to a production road car, and these special modifications were applied to the suspension too for this upgrade kit, the wishbone/coil spring front suspension and the de Dion rear tube, with radius arms and Watt linkage, featured newly-designed rose joints all round together with uprated springs, bespoke dampers, a larger front anti-roll bar, and the fitment of an anti-roll bar at the rear.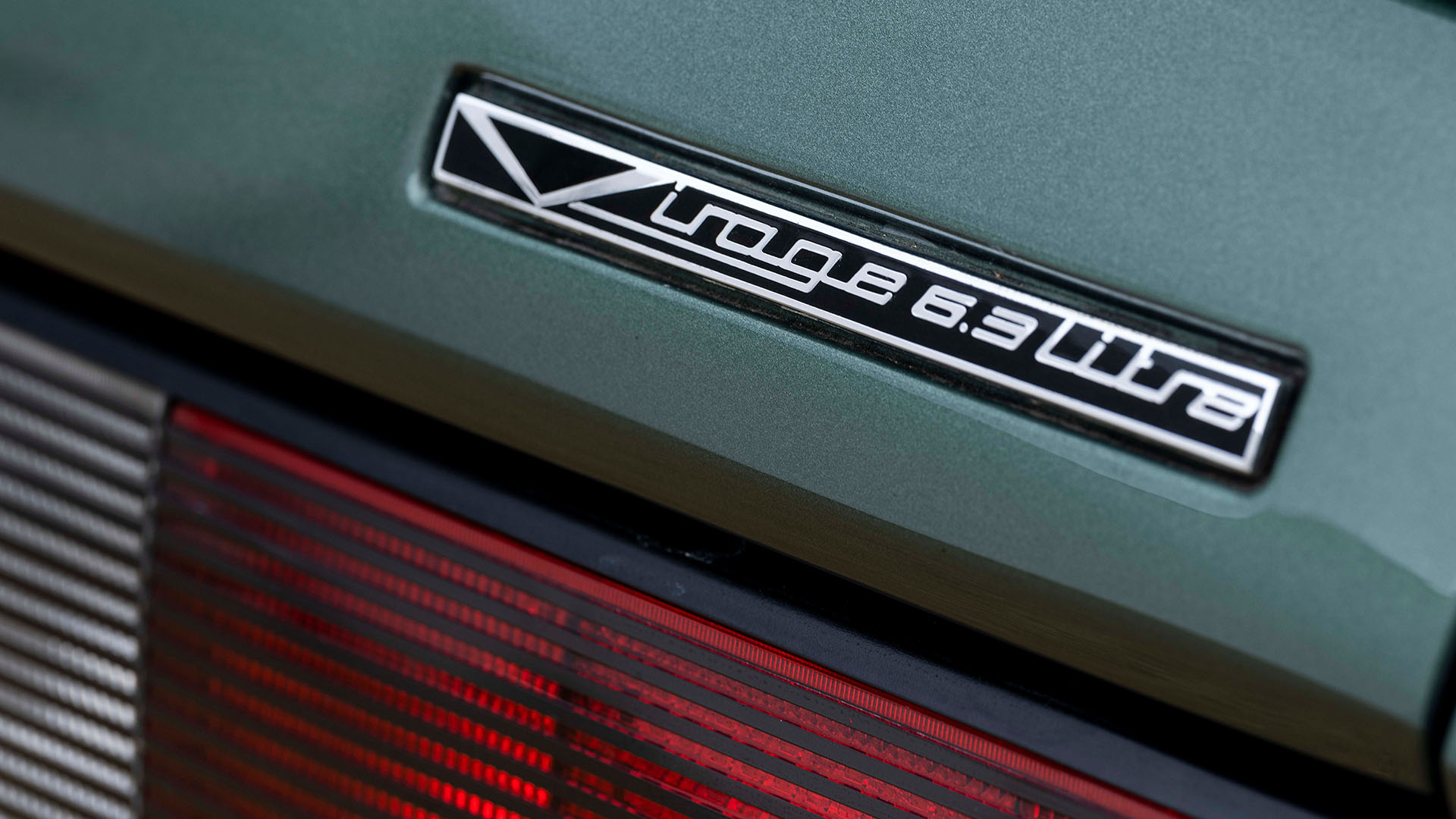 The fitment of wider wheels came with a nice added bonus, the wheel arches for this special Virage needed to be widened, which as we would expect from Aston Martin, was done by handcrafting aluminum panels, this also required extended side sills to be fitted, a different, deeper from air dam, even a special rear diffuser, and let's not forget that intimidating rear wing on the boot, it made the Aston Martin Virage 6.3 Litre as she was aptly called, a very impressive, albeit slightly aggressive-looking, gran tourer two-seater, sure, there are rear seats, but I wouldn't want to sit in those for a longer journey, let's be honest.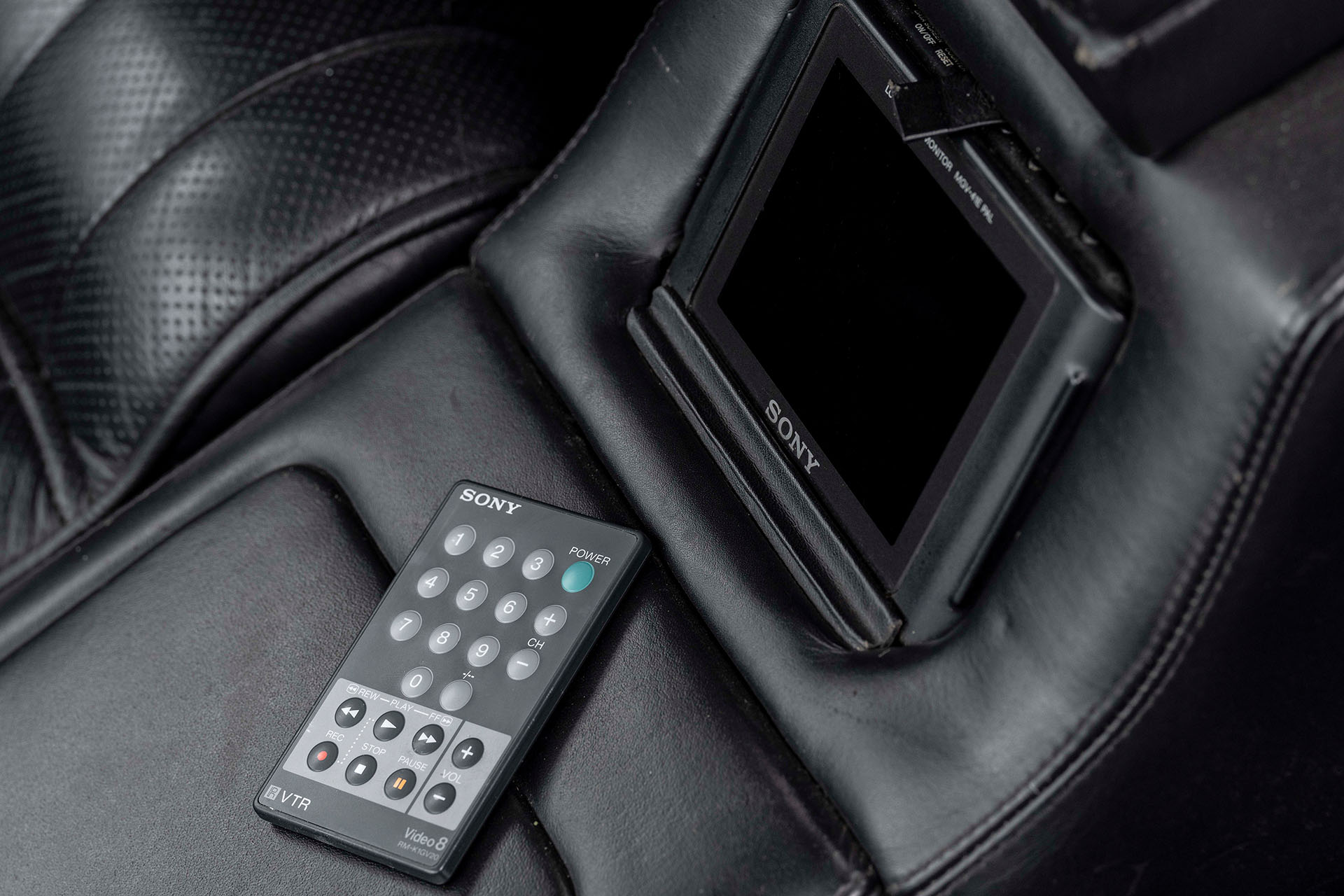 However, this Aston Martin did come with some really nice optional features, like a mini-disc player … remember those? Or how about a small television receiver and monitor for the rear seat occupants, complete with remote control mind you, so you can watch some TV while being seated in the softest Connolly leather Aston Martin could source in the Nineties, but all this came at a serious premium considering a standard Aston Martin Virage was about £140,000 back in 1992 if you ticked the '6.3 Conversion' upgrade on your order form, Aston Martin would add £60,000 on top of that, still rumor has it about 60 of these £200,000 cars were built over the years, it took Aston Martin Works 12 weeks per car to complete the 6.3 conversions.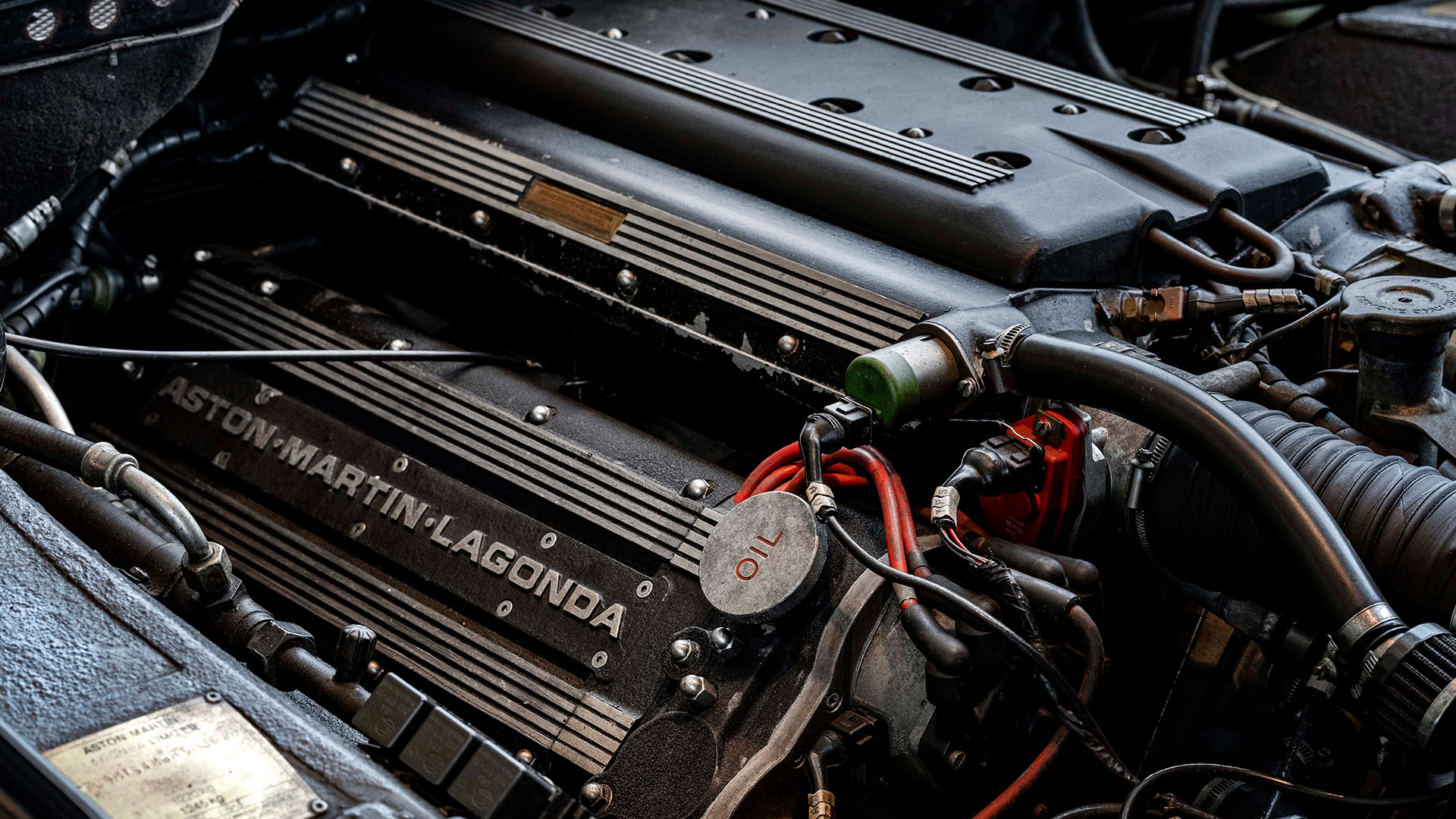 Aston Martin Historian, Steve Waddingham, explained: "The Virage and Volante 6.3 conversion came at a testing time for Aston Martin. The business had experienced a boom in the late 1980s, but with the economic downturn of the early 90s sales were harder to come by. This ingenious offering created by the brand's Customer Service Division – now Aston Martin Works – not only created a huge amount of positive media interest in the marque but also provided many of our well-heeled customers with the opportunity to acquire an iconic road car with real motorsport heritage."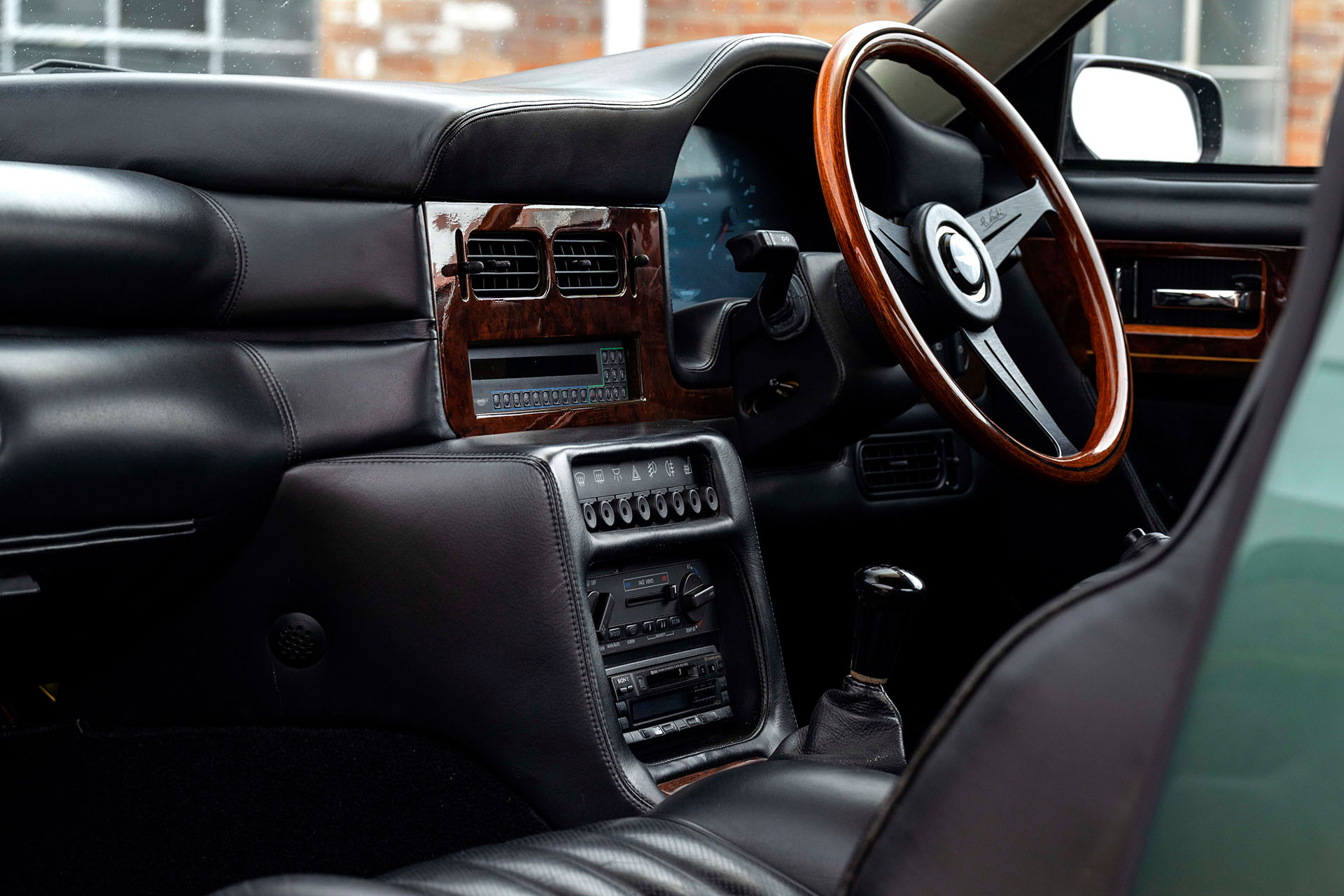 Paul Spires, President of Aston Martin Works, was himself involved in the Virage 6.3 conversion project and remembers driving the development and demonstration vehicle, affectionately known today as 'Minky'. He said: "The Virage 6.3 conversion was, and remains, a superb example of the capabilities of the department that is now Aston Martin Works.  "The car was comprehensively re-engineered, and restyled, right here in Newport Pagnell. It remains a true testament to the ingenuity and vision of the Aston Martin business and I'm thrilled – but also a little shocked from a personal point of view – that we are able to celebrate its 30th anniversary in 2022."