There was a time when the Mercedes G-Wagon was built as a spartan utility vehicle, mainly used by fire departments and the military in Europe, it became an off-road vehicle for farmers too when it was built as a two-door model, and a longer, five-door model, but more recently the massive, angular styled Mercedes G-Wagon become somewhat of a status symbol among the rich and famous, and while the current model still boasts amazing off-road capabilities, not too many see muddy fields these days anymore, especially not the top of the line G63 AMG model, which comes with an MSRP of nearly $160,000 before adding options.
And while many would be over the moon being able to own a factory original Mercedes G63 AMG, that just won't do for some of the wealthy customers that get in touch with German-based BRABUS, to get more power from this massive SUV, and make it look stand out from the factory original model even further … and that is exactly what the customer can expect from this new BRABUS 800 BLACK & GOLD Edition.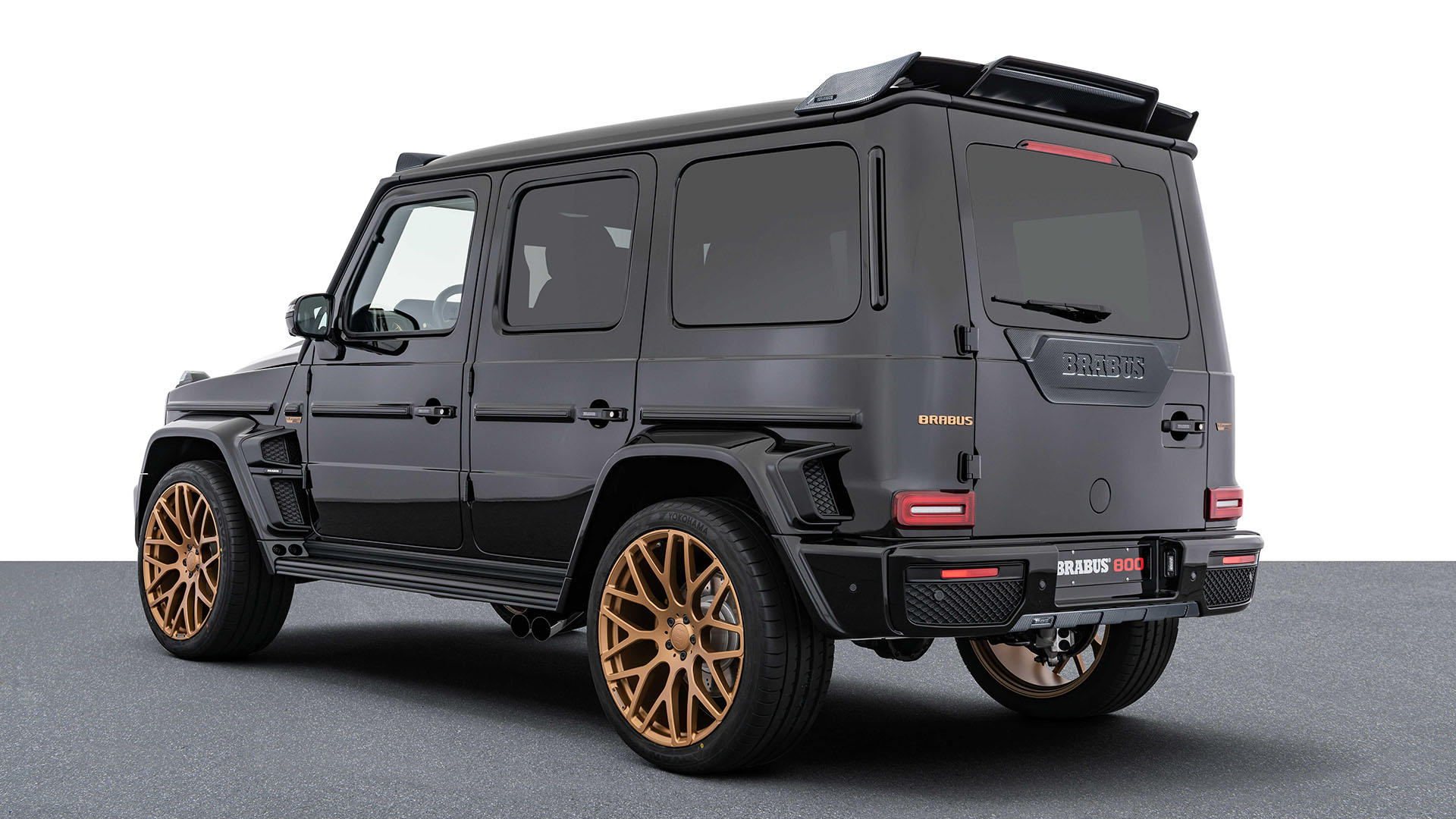 As you would expect, this limited edition of the BRABUS 800 will be finished in black paint with several gold-painted details, and from the name, you also should gather we're talking about 800 hp (588 kW) from the 4.0-Liter supercharged V8 engine, a monumental 1,000 Nm (737 lb-ft) of torque can propel this off-roader to 100 km/h from standing still in only 4.1 seconds … right up to an electronically limited top speed of 240 km/h (150 mph).