February 14 is Valentine's day, the perfect day to give the love of your life a nice gift, some will bring flowers, others might get a nice piece of jewelry … but one guy walked into H.R.Owen in London and went the extra mile. He ordered a one-off, bespoke build Bugatti Chiron Sport as a gift for his loved one, which, judging by the name found all-over this Bug, is called 'Alice'.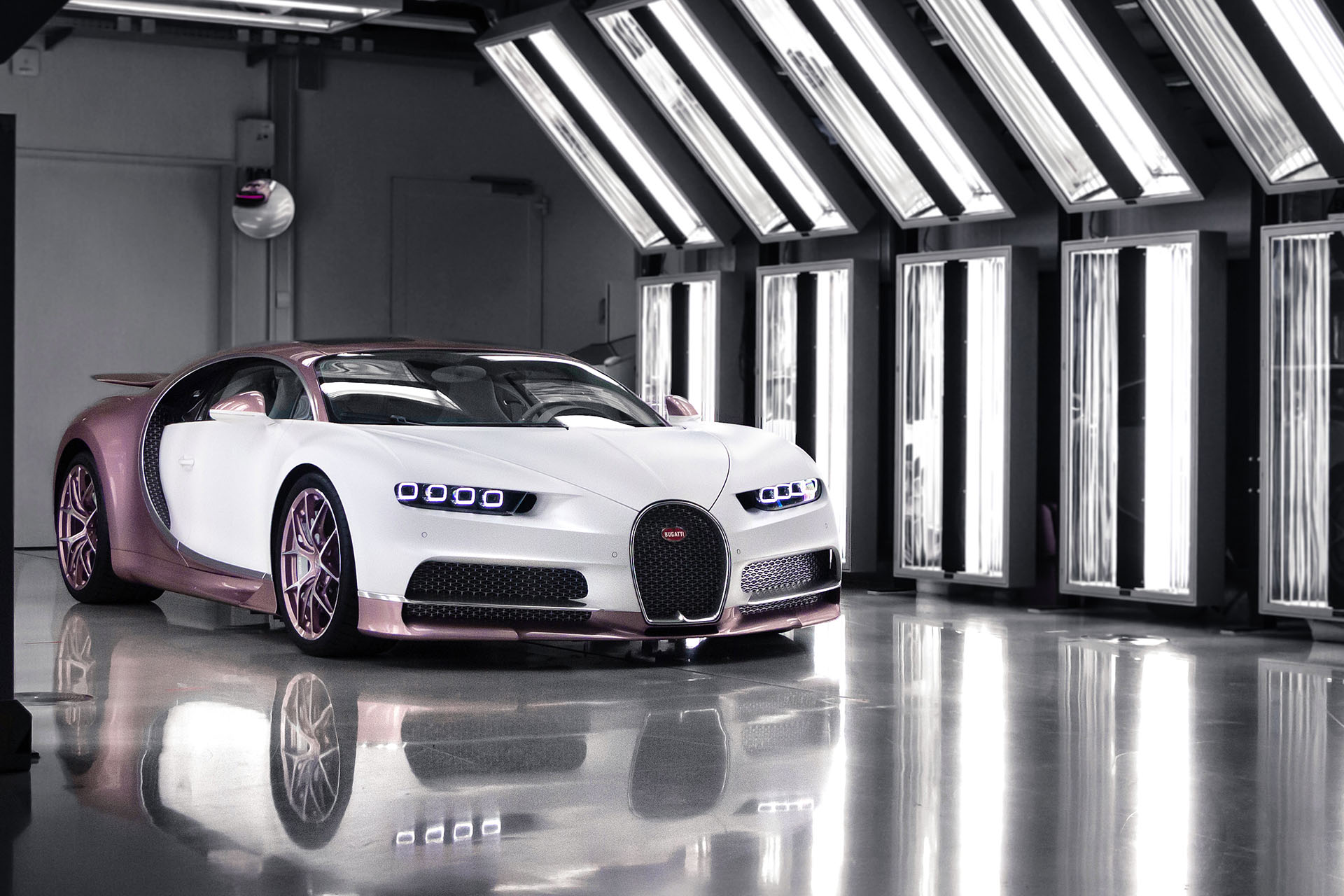 But don't get me wrong here, each and every Bugatti Chiron Sport is custom-built for her lucky owner, none of these cars look alike when they leave the doors of 'the Atelier' in Molheim, but still, some are more special than others, and come with a long list of truly bespoke options, like this 'Alice' version.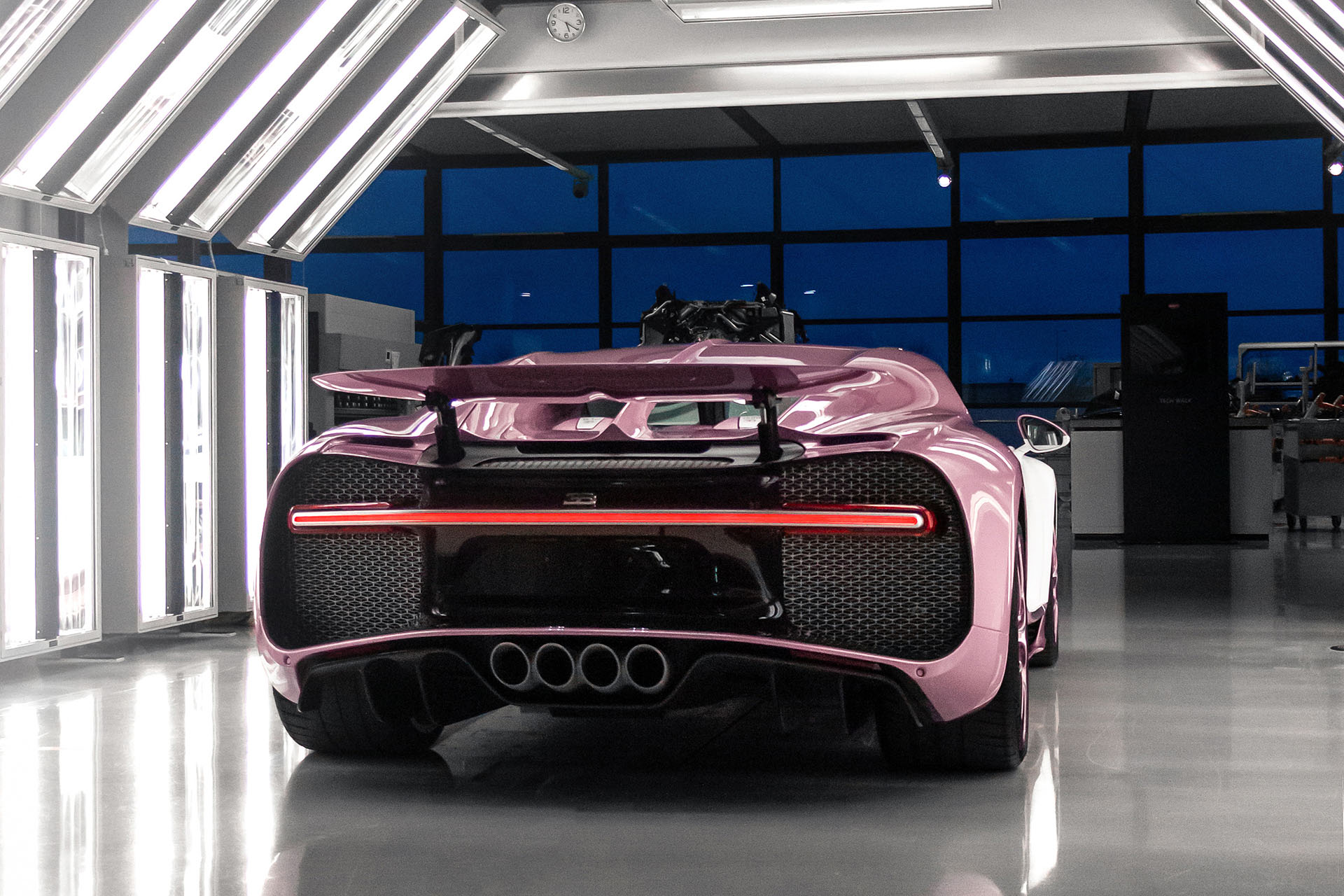 The main shade on this specific Bugatti Chiron Sport is white, but on a Bugatti, it's called 'Matt Blanc', and in this case, it has been combined with 'Silk Rosé', a special shade of pink, on the rear section, the lower side sills and the lower part of the front bumper. Also, note a touch of Silk Rosé on the top part of the exterior mirrors … the white on rosé two-tone makes her one-of-a-kind, no other Bugatti was even built in this specific color combination. Also note the stunning wheels on this Chiron Sport get a touch of Silk Rosé too, just to match the rest of this amazing-looking Bugatti, the brake calipers seem to be a light grey shade with white lettering.