Before you get your hopes up about adding this stunning white Bentley Continental GT V8 Equinox Edition to your garage, there is one catch with this latest Mulliner Collections Portfolio addition … it's only available on the Japanese market, and there will only be 10 units ever made for those lucky customers in the Far East.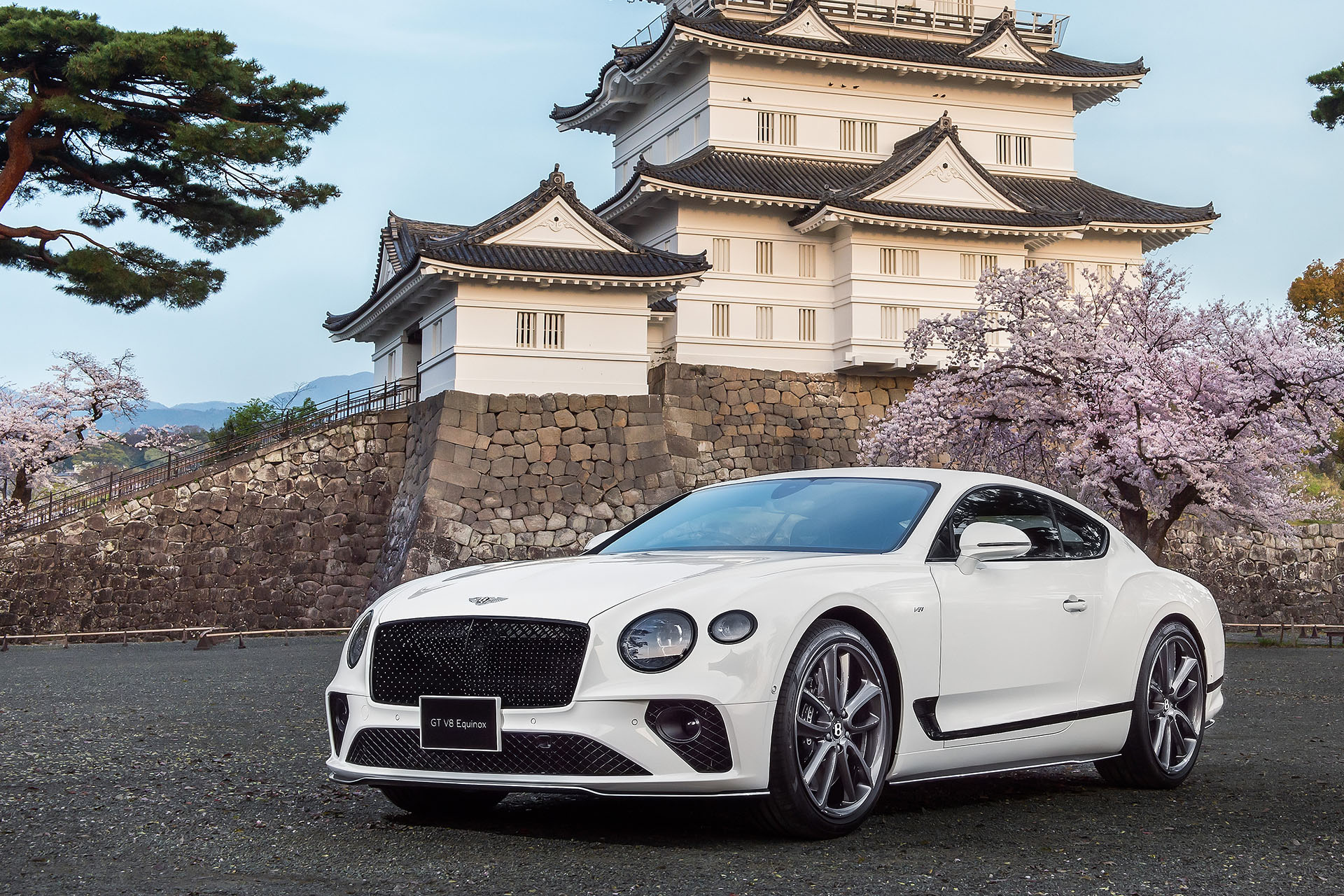 The special GT will feature a monochrome color theme combining black, silver, and white, the Equinox theme brings power and grace through simplicity, the 10 units of the Equinox Edition are destined for homes across Japan including the cities of Tokyo, Osaka, Fukuoka, Nagoya, Hiroshima, and Yokohama.
For the body of the Bentley Continental GT V8 Equinox Edition, the Japanee customer can choose from black Onyx or icy cool Glacier White, the aerodynamics of the base Continental GT will receive the Styling Specification for these Equinox Edition versions, created from bespoke, high gloss, black carbon-fiber, the Styling Specification option adds a front splitter, a rear diffuser, a boot lip spoiler, and side sills, showing amazing looking, metal Bentley wings.
To set the Equinox Edition even more apart from the base V8 model, Mulliner adds a pinstripe to the edge of the carbon fiber pieces, finished in 'Moonbeam', which is a rich silver shade, this pinstripe is painted by hand onto each of these 10 limited edition cars, it takes a specialist at Mulliner a total of five days to apply this little, but important detail,