As is a successful tradition with Ferrari, there is also an open-top variant of the 812 series, the GTS. The twelve-cylinder front-engine sports car, equipped with a power-retractable hardtop in keeping with the times, can be customized exclusively at NOVITEC, the world's leading refinement specialist for the powerful sports cars from Maranello.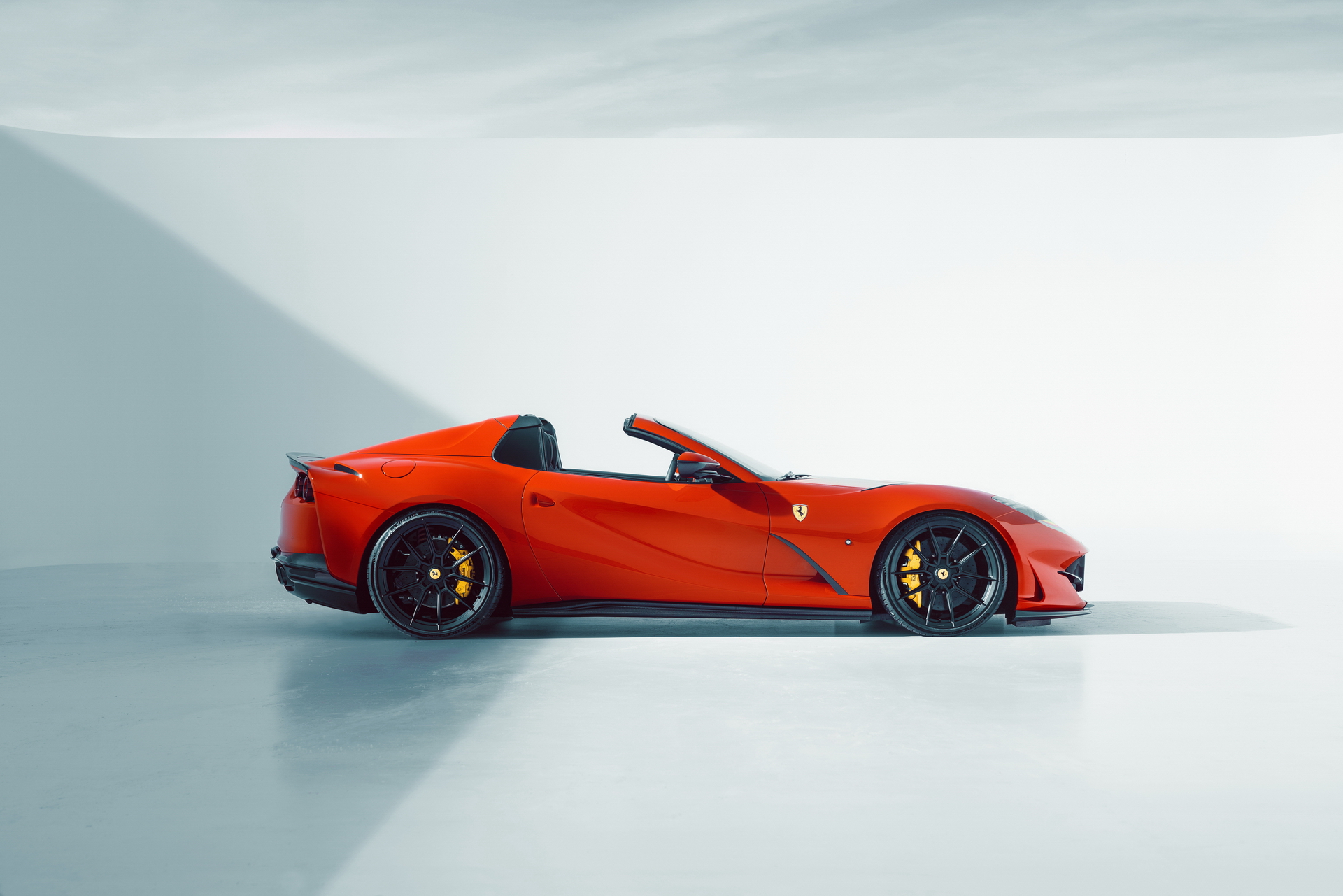 The extensive product range includes aerodynamic-enhancement components in naked carbon, customized hi-tech forged wheels developed in cooperation with American manufacturer Vossen, a power upgrade to 618 kW / 840 hp, high-performance exhaust systems in various versions, and an interior tailored to the customer's wishes in every detail.
The NOVITEC designers give the Spider an even sportier appearance with naked-carbon components. Of course, the development of the components did not only focus on thrilling looks: It is also based on extensive wind tunnel testing, which helped to optimize the handling stability of this sports car further.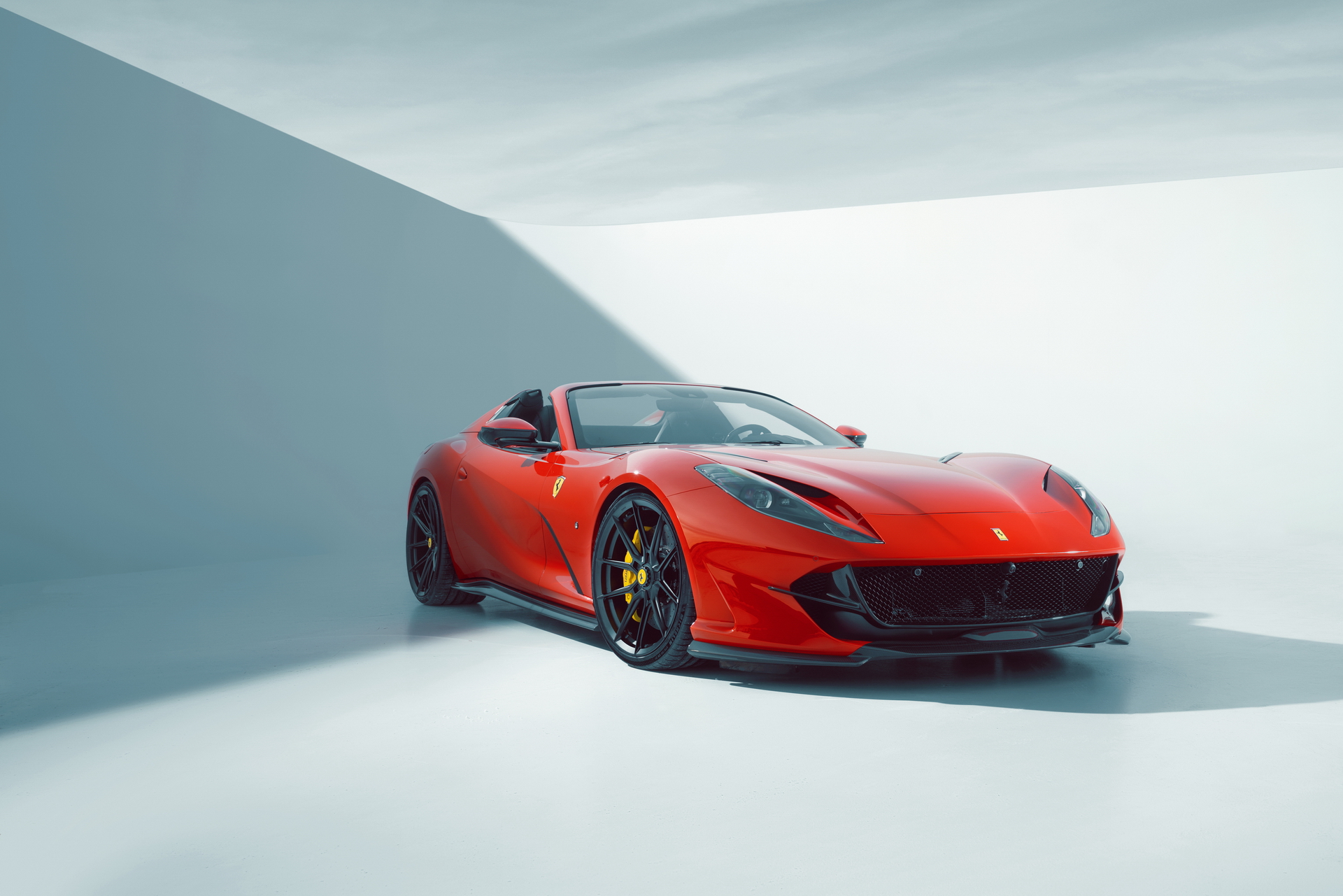 To minimize front-axle lift, a front spoiler lip upgrades the production fascia. Its complement is a surround for the central air intake, whose two flaps extend over the side air intakes. This upgrade not only gives the 812 a more aggressive front view but also optimizes handling stability at high speeds.
A three-piece spoiler lip taking the form of a separation edge was developed as an aerodynamic counterpart at the rear, as was a strikingly contoured carbon upgrade for the bumper.
The NOVITEC rocker panels calm the airflow between the front and rear wheel arches and give the open-top sports car an even sportier look.