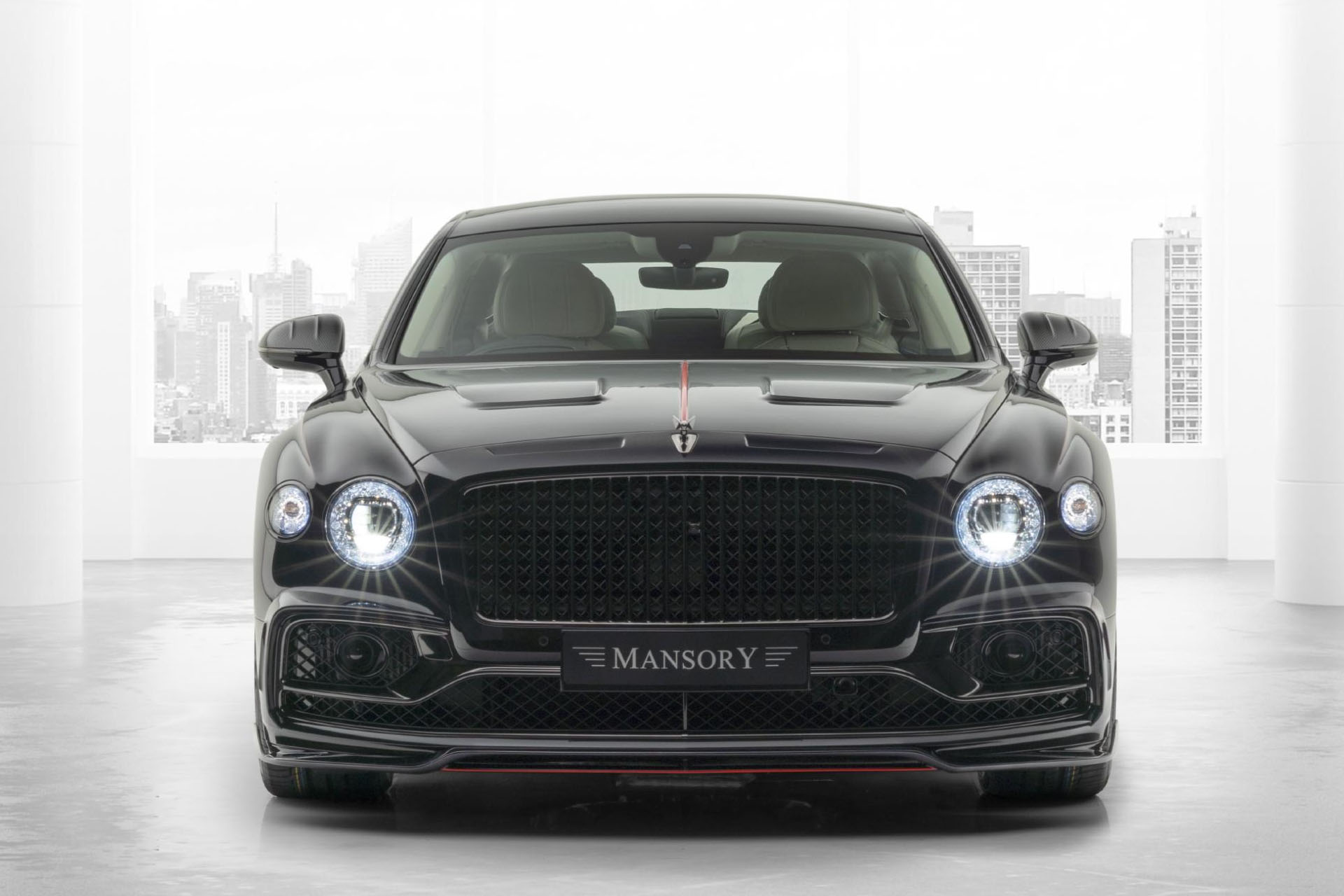 Kourosh Mansory always had a soft spot for premium British cars, he turned his passion into a business when he started MANSORY in 1989 with special attention to Rolls-Royce, Bentley, and Aston Martin. Today MANSORY takes that same high-end attention to detail to makes like Porsche, Lotus, BMW, Mercedes-Benz, McLaren, Lamborghini, and Ferrari … MANSORY is at the top of the 'individualization' car market.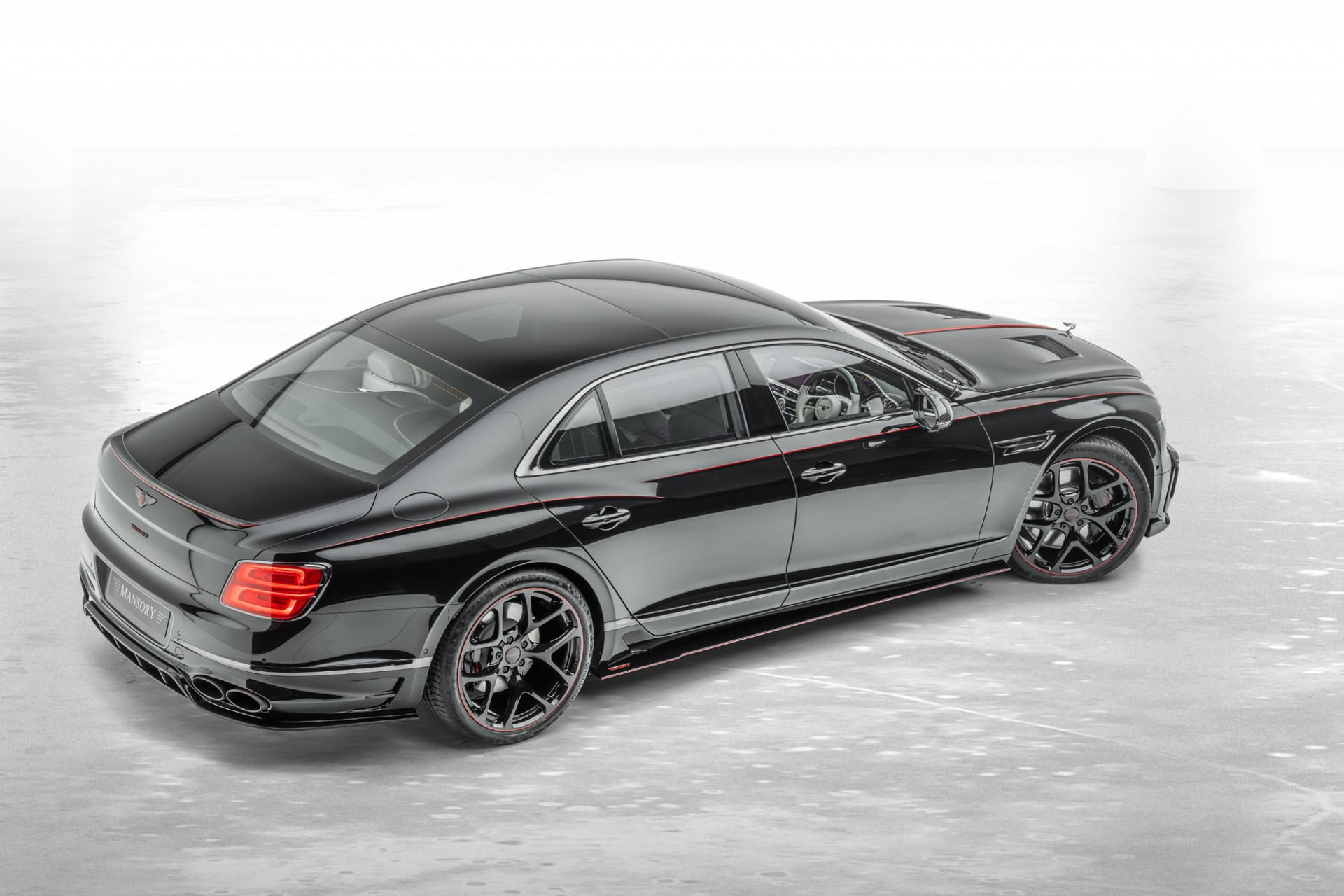 Many of us will regard a Bentley Flying Spur W12 as a top-of-the-line luxury car with performance in mind, while a Rolls-Royce is usually enjoyed from the rear seat with a 'chauffeur', a Bentley is mostly driven by the owner being regarded as the more sporty alternative to a Rolls … and if the standard car from Crewe just isn't exclusive enough … just have MANSORY to create a bespoke one just for you.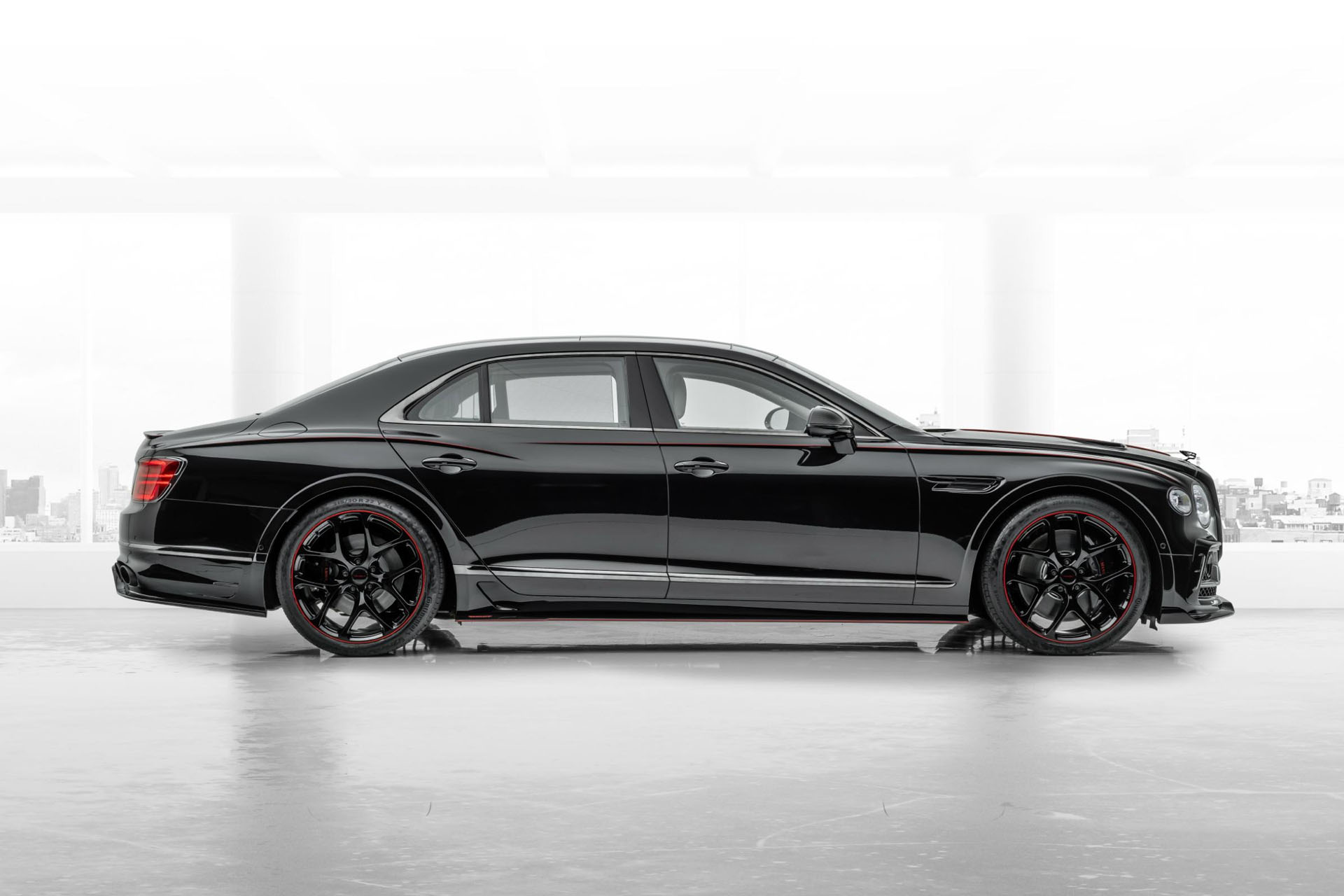 MANSORY brings clear carbon fiber to the front, side, and rear of the Bentley Flying Spur, there is a distinctive lip that's added to the front bumper, naturally, the air intakes on that bumper get some carbon fiber add-ons too while the grille surround is also replaced by MANSORY. A four-part set of side skirts are available, while not one, but two different rear diffuser options are listed, one with four massive, oval exhaust tips, while the second comes with split-oval tips.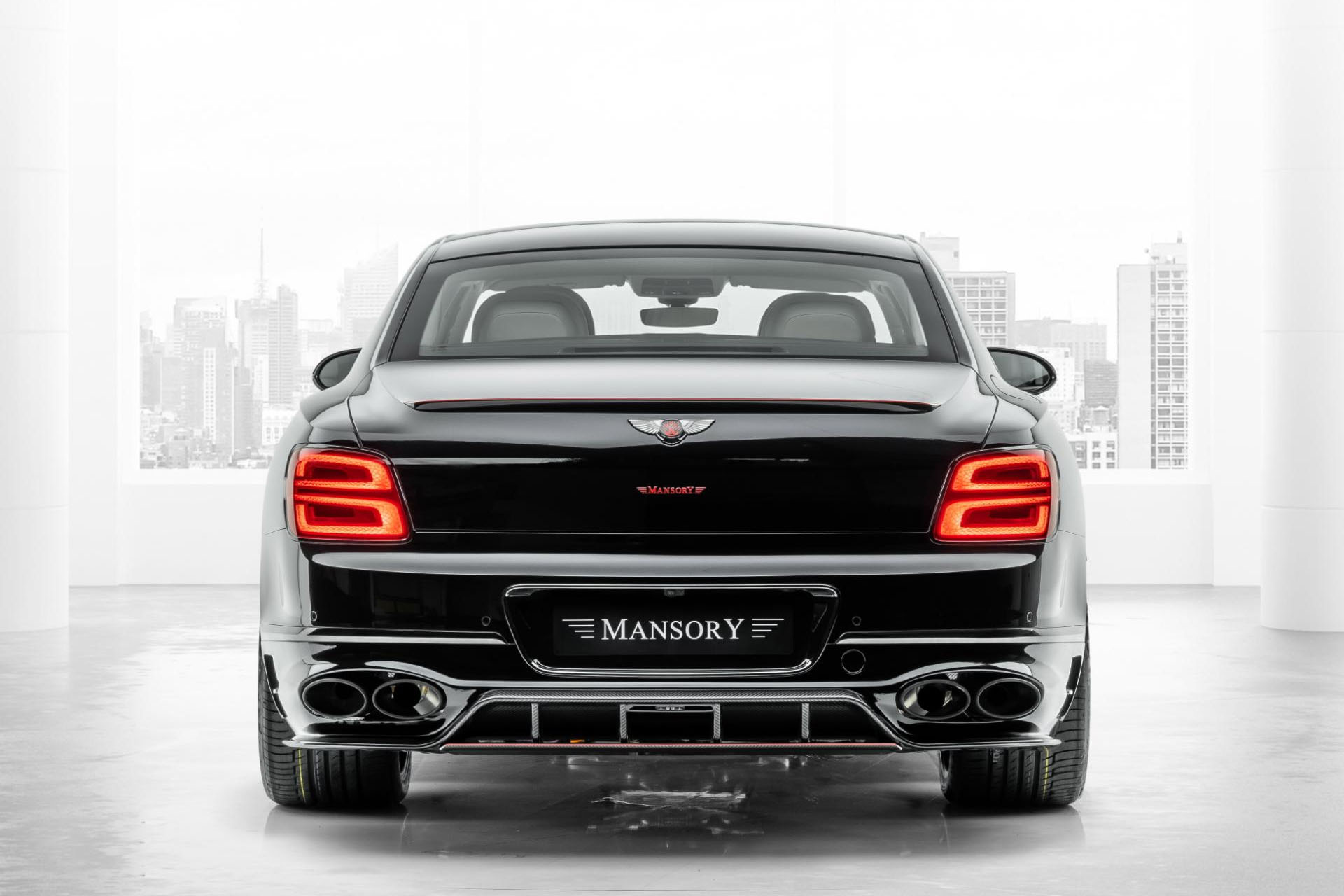 MANSORY offers a replacement engine cover for the Bentley Flying Spur, with integrated air vents, and the option for a carbon fiber 'bonnet bar' as they call it.