Raw, visceral, loud, and low, the Morgan Plus 8 GTR represents what the Morgan Motor Company can create when its design and engineering teams let their imaginations run wild. Limited to just nine examples, it marks the first in a line of Morgan special projects set to commence this year.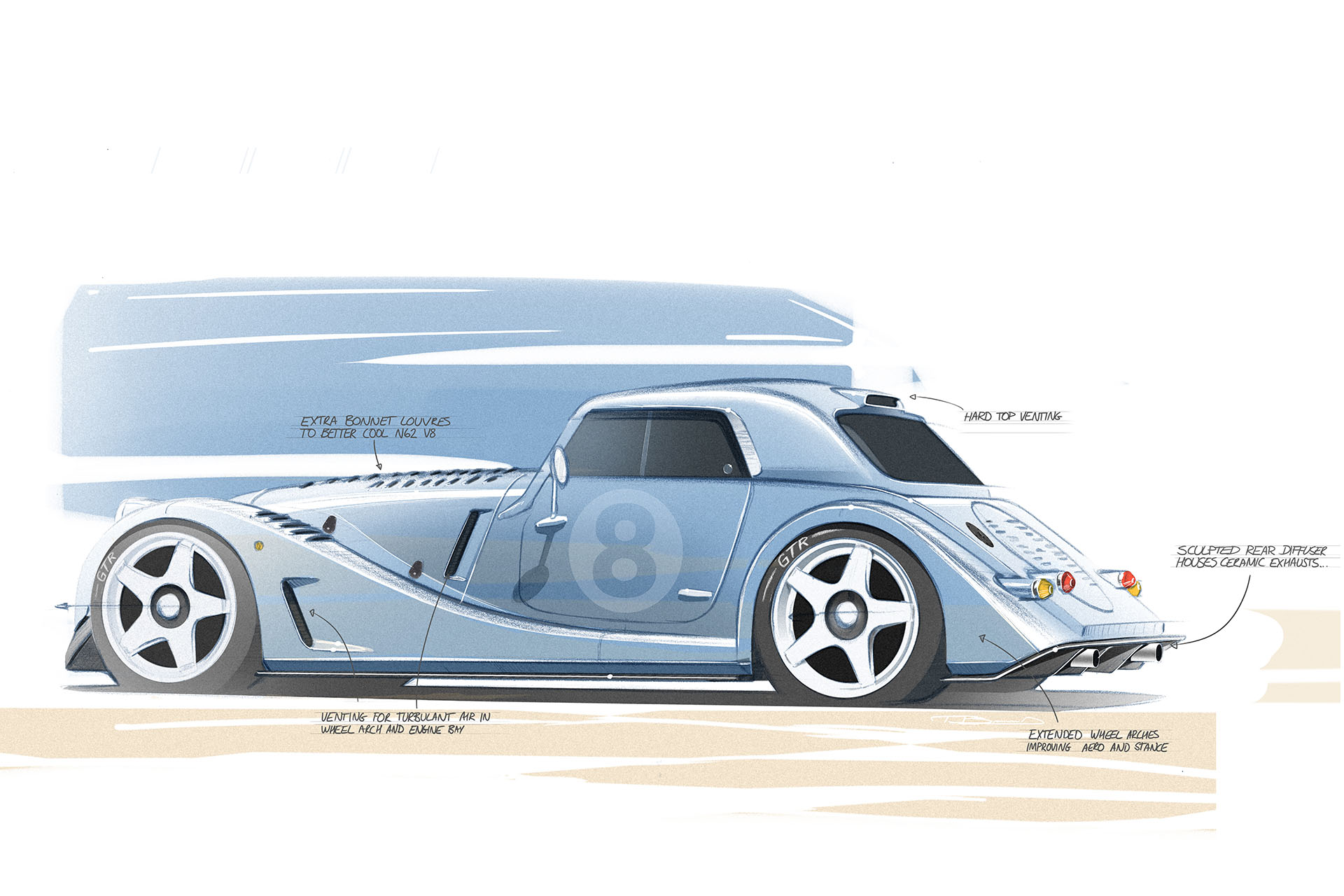 The Plus 8 GTR explores design themes such as the high shoulder line, not seen on a traditional Morgan body for decades. Its five-spoke center-lock wheels are reminiscent of Morgan's 1990s Plus 8 race cars, framed perfectly by subtly re-sculpted wheel arches. Further design elements include a revised rear end, front wings, and front splitter, and the fitment of a hardtop. The model also benefits from the learning and expertise gained by the company since the Plus 8 officially finished production in 2018.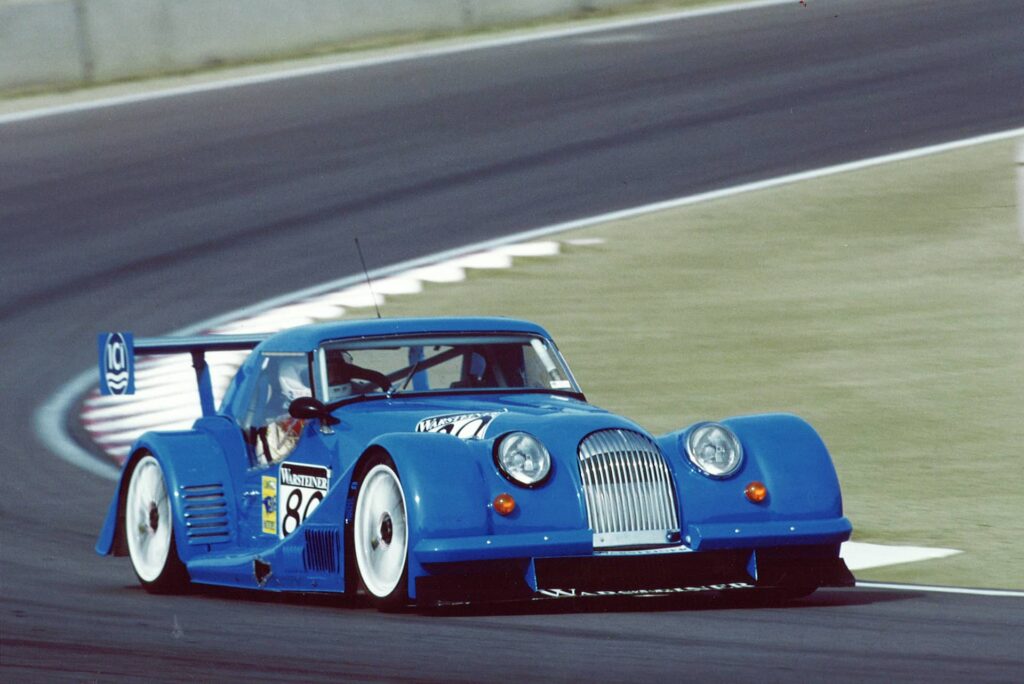 One particular design inspiration was the Plus 8 race car that competed in the GT series throughout the late nineties, more commonly known as 'Big Blue'. This car served as the testbed for Morgan's first bonded-aluminum chassis, which would go on to underpin the Aero 8 and 'Aero-chassis' Plus 8 models. It seemed fitting, following the recent launch of Morgan's latest CX-Generation bonded-aluminum platform, to use this opportunity to pay tribute to the car that pioneered Morgan's use of aluminum structures.
The project has only been possible because of the recent availability of a number of Plus 8 rolling chassis, which have been re-acquired from a third party following a discontinued project. These were all built by Morgan before 2018 and were never used for their intended purposes.