Hyundai's Tucson will start its fourth generation when its world premiere takes place on September 15, 2020. Before then, the company is showing the first official images of its all-new SUV.  For this new generation, the Korean carmaker has made major changes to the styling and it will be the first C-segment SUV to be available in two different wheelbases to suit different  markets.
Overall, the new Tucson's body is bigger and wider than before, with a long bonnet and short overhangs on a stretched wheelbase that give it a coupe-like profile. The angular body panels offer yet another interpretation of the parametric design language that Hyundai is now using.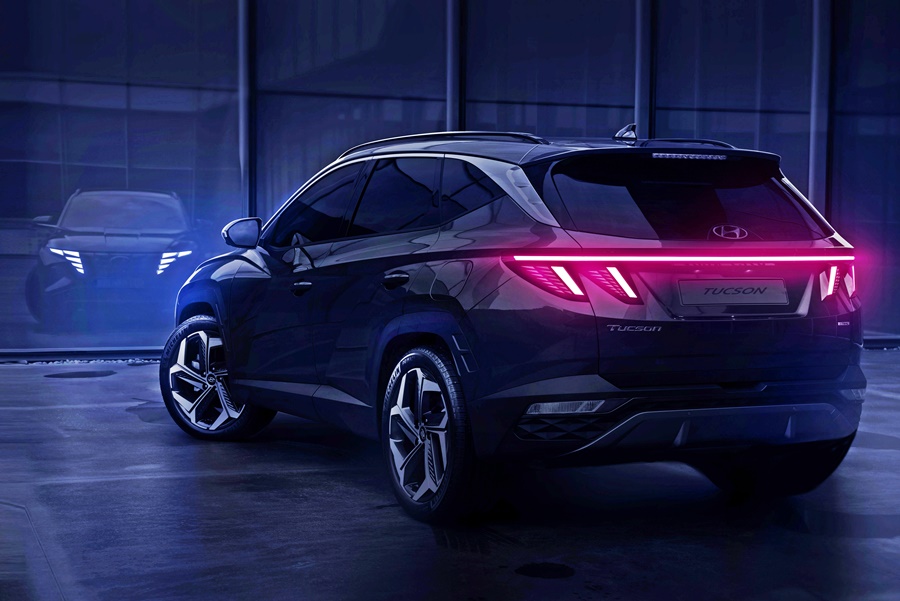 The exterior styling expresses what Hyundai designers call 'Parametric Dynamics' with kinetic jewel-like surface details that will have people doing a double take. Chiseled surfaces create a striking contrast between sleek silhouette and masculine wedge, suggesting forward motion even when standing still.