When UMW Toyota Motor (UMWT) started the Toyota Vios Challenge One-Make series, one of the aims was to bring new blood into the racing scene, especially at grassroots level. Now, after three successful seasons, the company is introducing the GAZOO Racing Young Talent  Development Program. This is aimed at identifying and nurturing young Malaysian racing talent transitioning from karting and sim-racing to  saloon car racing.
"One of the principal achievements of the Toyota Vios Challenge has been its ability to not only  attract young racers but giving them an equal opportunity to excel competing alongside more  experienced racers," said Akio Takeyama, GAZOO Racing Malaysia's Chief Motorsports Officer, and Deputy Chairman of UMWT.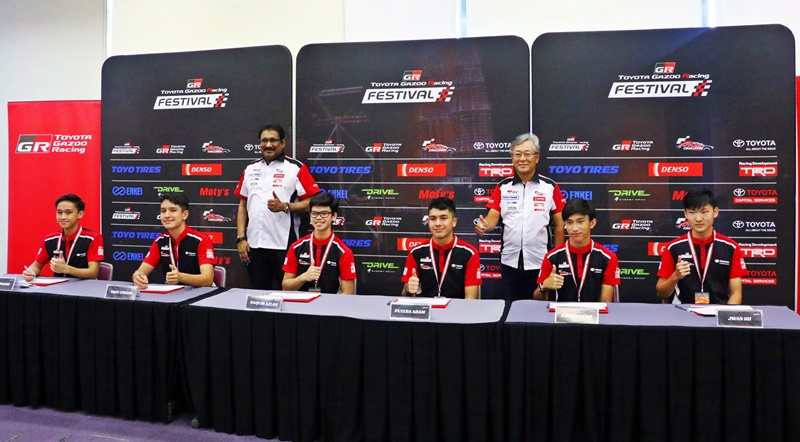 The six recruits for the program with GAZOO Racing Malaysia's Chief Motorsports Officer, A. Takeyama (right) and Ravindran K., President of UMWT (left).
Young newcomers joining racing series
"In three seasons of the Toyota Vios Challenge,